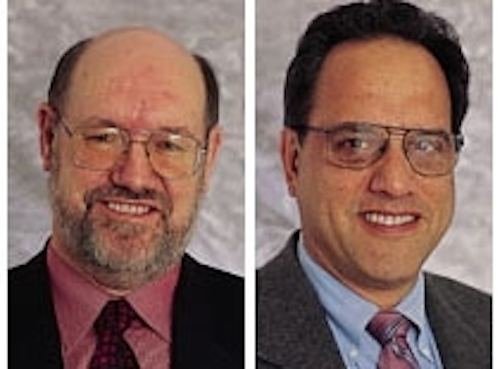 Sharon Crow has been appointed vice president of bandwidth markets for Williams Communications. In her new role, she will be responsible for working with the broadband industry to identify and implement new market opportunities, develop standards, and drive the increased growth of the entire industry. Most recently, Crow served as vice president of strategic marketing for the company.
Bruce Lokay has joined Perry Tritech Inc. as vice president of sales and marketing. He has 20 years' experience in the field of offshore construction and diverless intervention technologies, including eight years previously with Perry Tritech and two years with Stolt Comex Seaway Inc. as general manager for subsea solutions. Jon Machin has also joined the company in a new position as manager for ocean systems and seafloor technologies. Dave Dupont has been promoted to engineering manager. He has 15 years' experience in the underwater robotics industry with leading-edge engineering companies.
Keith A. Zar has been named senior vice president, general counsel, and secretary of Next Level Communications Inc. Zar comes to the company from General Instrument Corp., former parent company of Next Level Communications Inc., where he served as senior vice president and general counsel. During his time at General Instrument, Zar played a significant role in coordinating the company's 1997 reorganization into three independent public companies.
Edwin K. Walters has been appointed to chief financial officer of Larus Corp. Walters was most recently with the Umbra Group; before that, he was the CFO of IASCO in Foster City, CA.
Giovanni Barbarossa has joined Avanex Corp. as director of research and development, responsible for device research and development, instrumentation, tools, and integration development and engineering services. Barbarossa previously worked for Agilent Technologies, where he had management responsibilities for planar lightwave-circuits research and development in the optical-networking division. Before that, he was with Lucent Technologies, where he was involved in product design and process-technology management in the optical application-specific integrated-circuits department. In addition, Brian Kinard has been promoted to vice president and general counsel for Avanex Corp. and Brett Casebolt has joined the company as vice president of business development. Kinard was formerly director of legal affairs with the company. Casebolt joins the company from Morgan Stanley Dean Witter, where he specialized in technology-related investment banking.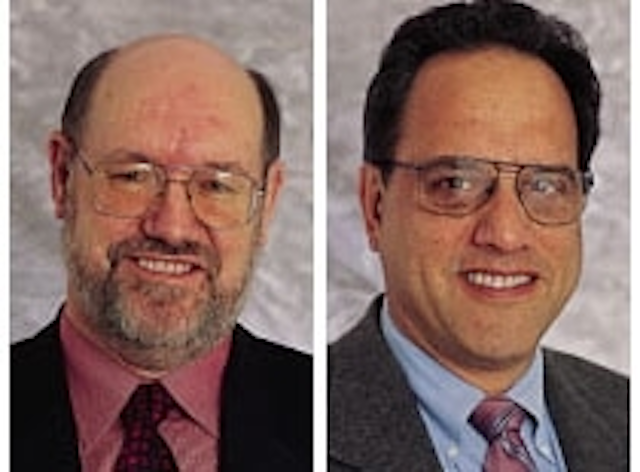 John Collins has been appointed chief operating officer and executive vice president of Fiber Options. Robert DeLia returns to the company to head up the sales department after founding the company in 1987. Collins has more than 27 years' experience in the electronic security industry, from product design, through sales and marketing, to executive management. Before joining the company, he was a senior executive with C&K Systems Inc., where he developed product strategies and business plans to grow new-product sales from 15% to 80% of total sales within a 30-month period. DeLia has more than 20 years' experience in fiber-optic design and applications and has an extensive background in the fields of aerospace, electronics, telecommunications, and RF transmission.(Collins - left photo. DeLia - right photo.)
Wilhelm Kremer has joined Quantum Bridge Communications Inc. as director of systems engineering, where he will be responsible for next-generation product planning. Kremer joins the company after a 20-year career with Bell Laboratories, AT&T, and Lucent Technologies. During his tenure at Lucent, Kremer was named a Bell Labs Fellow, the company's most prestigious technical honor. In his most recent role as chief technical officer of Lucent's Global Emerging Carriers group, he focused on working with service providers to develop and deploy optical-networking solutions designed to meet the needs of Lucent's worldwide customer base. Kremer has originated 11 patents in the optical-networking arena, is a frequent speaker at industry venues, and is a contributor to industry standards bodies such as the ITU and ANSI.
Alex W. Saunders has been appointed president and CEO of Lancast Inc. He will be responsible for expanding the company's managed, fault-tolerant, mixed-media IP solutions into the new century. Saunders has held vice president and general-manager positions at Wavetek Wandel Goltermann, ACT Networks Inc., and Micom Systems. He was previously president and CEO of Spectrum Digital and Dynatech Communications Inc.