Former Nortel Networks and Qwest Communications executive Ross Bernard Lau is the new president and CEO of optical access systems provider Salira Optical Network Systems. The 30-year industry veteran, who will also serve on Salira's board of directors, was previously president/COO of the Nortel (Asia) service-provider solutions group, responsible for the company's wireless, optical, TDM, data, and access businesses throughout the region, and was instrumental in launching Nortel's carrier class fiber optics business. As president/CEO of Qwest Asia, he built the company's network in the region, negotiated strategic partnerships with other carriers, and expanded Qwest's business and service reach into Asia. "We are seeing tremendous opportunities for advanced access services throughout the Asia-Pacific region," notes Lau, who indicates that Salira will "maintain its intense focus on the China market, develop new products tailored to the Asia-Pacific market, and negotiate strategic partnerships with leading equipment vendors in the region."
Optical Cable Corp. promoted president and chief financial officer Neil Wilkin to chairman and CEO and controller Tracy Smith to vice president and CFO. Wilkin, a lawyer and CPA, joined the company two years ago as senior vice president/CFO as well as a director and was named president shortly thereafter. He was previously senior vice president/CFO of homebytes.com and practiced law concentrating on mergers and acquisitions, corporate finance, and general corporate matters. "He has consistently demonstrated an ability to successfully lead Optical Cable through the most difficult of situations," says Randall H. Frazier, one of the company's directors. Smith, a CPA, joined the company about 18 months ago.
Metro regional DWDM systems developer Tropic Networks appointed Bob Annunziata to its board of directors as non-executive chairman, assisting the senior management team with securing strategic alliances and further penetrating the cable, telephony, and data markets. Currently a director of ADC Telecommunications and ThruPoint, Annunziata is credited with establishing and developing competitive local exchange carrier Teleport Communications Group (TCG), which AT&T purchased for a reported $11.3 billion, with Annunziata becoming president of AT&T's Business Services unit. He was later executive chairman of Velocita and chief executive of Global Crossing, which during his tenure had grown from just 150 employees to more than 14,000 and achieved annualized revenues of $4 billion.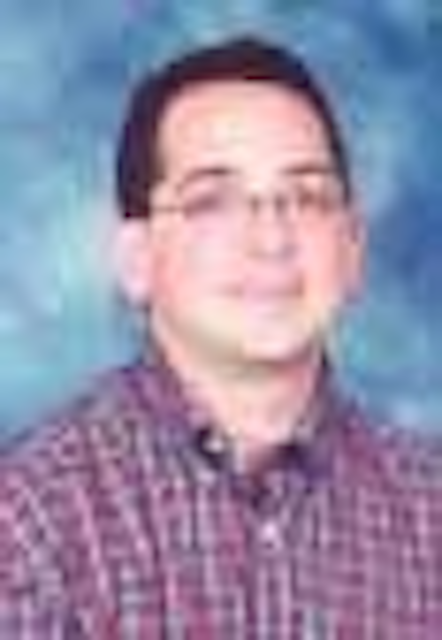 Eichenholz
Dr. Jason Eichenholz has been appointed to the newly created position of senior research market and technology manager at Newport Corp., supplier of semiconductor, communications, and electronics products and systems. Actively involved in laser and optical research and product development for more than 10 years, Eichenholz will manage Newport's relationship with the photonics research community, emphasizing new-product identification and technology roadmapping and support for customers in demanding and cutting-edge applications. "We believe this will enhance the exchange of ideas and information, resulting in even better support for our research customers and in highly targeted product development efforts to meet their specific future needs," notes Newport worldwide sales and marketing vice president Gary Spiegel. Eichenholz previously held management positions in several photonics-based companies and was a principal investigator for the Air Force and DARPA.
Israel-based communications semiconductor and optical-transceiver startup BroadLight named Andrew M. Vought chief executive and Anthony T. Maher chairman of the board "to bolster the business, sales, and marketing activities and expand new business activities in the United States and worldwide." A 25-year veteran in semiconductor and technology management, Vought served in the office of the president at GlobespanVirata following the 2001 merger of Virata with Globespan and before that was chief financial officer at Virata, with previous stops at Micro Power Systems and Texas Instruments Europe. Maher, a former partner and investment manager at STAR Ventures, is a board member at Alvarion, Graviton, PacketVideo, and CubeOptics. He also was a member of the managing board for Siemens Information and Communication Networks Group.
Nadalie Bosse, vice president of North American customer services at bandwidth management provider Tellabs, where she "has built a track record of success in caring for Tellabs customers," was promoted to an executive vice president. Bosse, who will oversee the company's enterprise services department in the United States, Canada, Finland, Mexico, Denmark, and Singapore, was previously a vice president at SBC Communications, management consultant at Northridge Group, and held management positions at Ameritech and AT&T. She is also on Kansas State University's college of engineering advisory board.