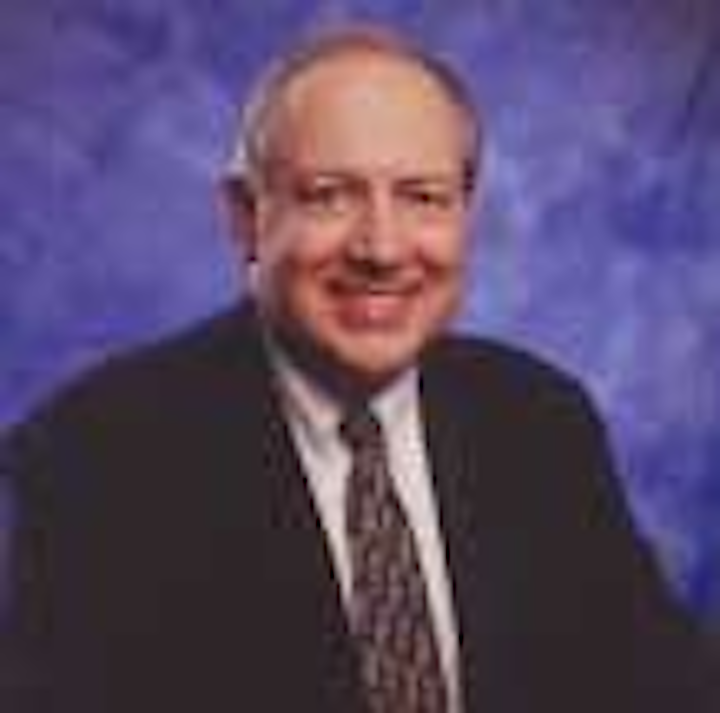 Savage
Last-mile Ethernet access platform developer Hatteras Networks promoted telecommunications industry veteran Peter Savage to chief executive. For the past two years, Savage served as the company's vice president of business development, working closely with U.S. and international carriers. He succeeds Thomas McPherson, who decided to step down to better balance personal and professional commitments, remaining with the company as a technical advisor. "My role was centered on steering the company through product development," explains McPherson. "Pete is the right choice to lead the company through our next stage of growth." Savage's 35-year resume includes president and CEO and later chairman of Applied Digital Access, which grew from 25 to more than 300 employees and was eventually sold to Dynatech, now Acterna. He was named Southern California high technology entrepreneur of the year in 1995 and elected director of the year by the Corporate Directors Forum in 2000.

Childers
Charles Childers is the new chief executive of Photuris, a metro regional optical transport systems developer whose total venture funding has now surpassed $105 million. Childers was previously CEO of Bell Canada Enterprises (BCE) Teleglobe as well as president of Nortel Networks Major Accounts and Nortel's chief marketing officer. "Charles has...a strategic, deep carrier perspective of the market," notes Photuris COO Bill Gartner. "He was instrumental in building and implementing successful ILEC business cases at Bell Canada and running CLEC operations at BCE Teleglobe and Bell Nexxia. He expanded Nortel's ILEC customer base from zero to all top-tier incumbents worldwide." Photuris also named Jim Lowrie, a sales veteran in North American carrier systems, vice president of worldwide sales and customer service.
John Struhar, distinguished member of technical staff at OFS Optics, is the new section chair of the Fiber Optics LAN Section (FOLS) of the Telecommunications Industry Association. "By expanding our charter," says Struhar, "FOLS can help answer questions, provide resource materials, make the migration of fiber into these networks much easier, and, most important, explain why it is now a cost-effective alternative." Other industry leaders elected by FOLS include Mike Lynch, 3M, vice chair; Louise Bryant, OFS, communication subcommittee chair; Bob Jensen, Fluke Networks, membership subcommittee chair; and Herb Congdon, Tyco Electronics, standards subcommittee chair.