with Hunter Newby
Here's something we haven't seen since those good old bubble days: A plan for a nationwide U.S. network. Hunter Newby is leveraging the colocation experience he gained as chief strategy officer of The Telx Group to guide Allied Fiber's ambitious plan to build an open, carrier-neutral dark fiber network across the U.S. in five phases. In a conversation with Lightwave, Newby described the business and architectural philosophies behind the effort, as well as the challenges he faced extracting funds from an investment community whose thinking often seemed bounded by the bubble's immediate aftermath.
Lightwave: What is the philosophy behind the network build?
Newby: There needs to be a physical fiber infrastructure in place that's available for all network operators, service providers, and non-carrier service providers, or entities, enterprises, basically anyone that needs physical fiber. The challenge with the U.S. is that it's so large that there presently isn't any entity that's responsible for dealing with that.
So, in dealing with building this dark fiber system, it has to cover a large area, it has to be accessible, and probably most importantly–and a lot of people don't understand this–the most important component outside of sheer availability and accessibility of the dark fiber, is the associated co-location and physical interconnection space and power and cooling. Because without that the fiber is essentially very limited in its use.
How is the Allied Fiber system architected to meet this requirement?
Our design philosophy is married to the distance limits of optical amplification, essentially regeneration, which is about 100 km. So we have our own co-location interconnection facilities along the right-of-way every 60 miles, and that's where all the network operators put their transport equipment to actually link to the fiber. And then they can cross connect to each other openly and freely in those facilities, thus providing the complete environment for taking advantage of the fiber, not just the fiber itself.
We've also come up with a parallel duct system between long-haul and short-haul. Long-haul is what you would consider the express route and that does not have cuts, except for the pre-engineered splice points and the colo regen optical amplifier sites every 60 miles. That is typically how all long-haul systems are built today. But that really limits the use because even though the fiber is there…that doesn't mean you can just dig it up and cut into it. So for that, we have a second duct. Same fiber types–singlemode and non-zero–but different amounts. In the short-haul duct, there are hand holes every 3,000 feet; in those hand holes are splice trays; and inside the splice enclosure, you've got the fiber cable. Basically anyone can build to the edge of the right-of-way and we will bring them into the hand hole, sort of on a perpendicular basis, for laterals.
You founded Allied Fiber in 2008. How did you get this project funded?
There was a huge misconception that there's some sort of fiber glut in the U.S. Nothing could be further from the truth. I think it's evident to anyone that has a mobile device and can't get a signal, or that can get a signal but the throughput isn't there, that there's something wrong.
It was my challenge with bringing Allied Fiber to the market not only to describe the philosophy, but also to provide evidence to investors [Falcon Investment Advisors and ABRY Part ners] that there was demand. We had to go out and get contracts signed. Over the past couple years, we've gotten letters of intent; since January, we've been signing master service agreements, binding contracts with numerous major network operators and entities, carrier and noncarrier.
The rights-of-way and duct of your partner, Norfolk Southern railroad, extend beyond the routes covered by the first phase, which will connect New York, Chicago, and Ashburn, VA. Why limit yourself to these three end points?
I was originally looking at a New York/Miami run, but it proved to be too long to finance and sustain based on the demand. So as a step function, we selected New York/Chicago/Ashburn as Phase 1, because of the demand. There's subsea, international, IXC elements, enterprise financial elements, Internet peering transit elements, wireless backbone elements, and data center elements. It was a small enough piece to bite off to be able to build a financial model to justify it. It's $140 million roundabout for the total cost of Phase 1, which will be the least expensive of all the phases.
About 80% of the duct was in place on the route we chose, which was another benefit. We basically had to build the balance of 20%, of which we've built 19%. We have a very small segment left to build, which has been engineered already, in Pennsylvania and a very small piece to build in Virginia to get into Ashburn.
Will Phase 1 be finished soon?
The next, very important piece that we are right on the edge of is the [amount of] fiber cables. In getting the customers to sign the contracts, a lot of them have come in and completed their agreements, and typically those people are buying one pair, two pair, that sort of thing. But we have agreements with a couple major network operators that are large; they're buying multiple ribbons. So were talking 24, 48, 72 fibers.
The detail for that quantity of fiber is not just the fiber count, not just the fiber type, not just the splice points itself, it also involves the space and power associated with those fibers in each colo that are going to run the network. And it's not just a long-haul system. It also involves their mobile backhaul operating units, for the most part; basically everything now is sort of being driven by wireless within these groups. And wireless network planning is no longer just RF engineers, it's Ethernet transport designers, right? All of that is just to say it's taking more time for them to finalize the initial requirements.
It will be completed as soon as we have finalized these orders and produced the final contract to lenders, the lenders say okay, and we adjust the fiber cable count and do our shifts of inventory. From the moment we order the fiber cables, it should take six months to deliver the complete system.
Is the funding strictly for Phase 1?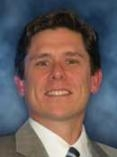 The funding is for Phase 1 but the investors have expressed interest in continuing to fund the business going forward. Obviously, the terms will change because we'll have a going concern generating cash and won't need to dilute ourselves as much, selling equity. We can do debt and cash flow. They very much understand and really like this business.
Hunter Newby is founder and CEO of Allied Fiber Inc., which is building a dark fiber network across the United States.