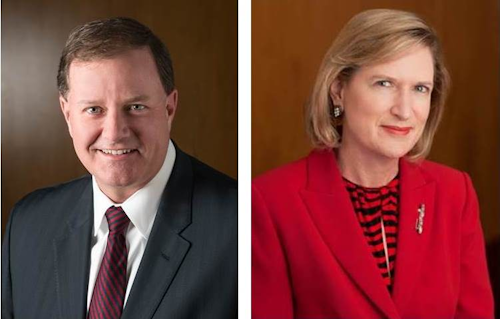 Frontier Communications Corp. (NASDAQ:FTR) has announced that current president and COO Daniel J. McCarthy, a member of the board of directors, will become president and CEO of the company April 3, 2015. He will succeed Maggie Wilderotter, who was chairman and CEO; Wilderotter will become executive chairman of the board of directors.

McCarthy joined Frontier in 1990 and became president and COO in April 2012. He joined the board of directors in May of last year. His achievements during his tenure include leading the team that negotiated the company's recent agreement to acquire Verizon's wireline voice, broadband, and video operations in California, Florida, and Texas for $10.54 billion (see "Verizon to sell certain wireline assets to Frontier, lease wireless tower rights").

Wilderotter became chairman and CEO of Frontier on January 1, 2006. She joined the service provider November 1, 2004 as president and CEO and a member of the board from Microsoft, where she was senior vice president of worldwide public sector.

"It has been a privilege to lead Frontier as CEO for more than 10 years, and I am very proud of our team's accomplishments," she said via a press statement. "The Board and I are confident that now is the right time to transition leadership responsibilities and that Dan is the right leader to advance Frontier's record of success. Since joining Frontier nearly 25 years ago, Dan has been an invaluable leader and contributor to Frontier's significant achievements. Frontier benefits from an outstanding management team with a diverse range of experienced leaders and thousands of dedicated employees. I look forward to remaining with the company as executive chairman and contributing to its continued growth and success."

For more information on high-speed transmission systems and suppliers, visit the Lightwave Buyer's Guide.