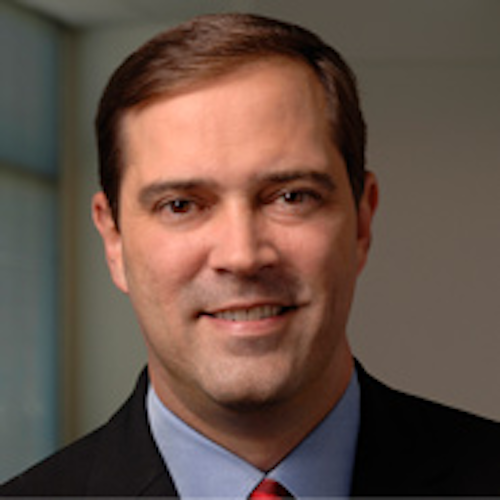 The board of directors of Cisco (NASDAQ: CSCO) has selected current Senior Vice President of Worldwide Operations Chuck Robbins to succeed current CEO John Chambers as of July 26, 2015. Chambers will become executive chairman on the same date.

Chambers will remain chairman of the company's board. Robbins joined him on the board effective this past May 1.

Robbins joined Cisco in 1997. Among his achievements during his tenure, Cisco reports:
led the company's global sales and partner team
led and executed several investments and strategy shifts, including Cisco's partner program and strategy for the commercial business segment
sponsored the security and collaboration businesses at the executive level
sponsored the Sourcefire and Meraki acquisitions.

Said Roderick C. McGeary, Cisco board director and chair of the Compensation and Management Development Committee, and the lead of the search committee, "The board has always had a strong focus on succession planning. We initiated the formal CEO succession process 16 months ago, searching internally and externally to find the best leader for our employees, customers, partners, and shareholders. With John Chambers taking the role of Executive Chairman and Chuck Robbins taking the role of CEO, the board is very confident Cisco has the leadership to drive its success for the next chapter."

Chambers has served as CEO of Cisco since January 1995, having joined the company in 1991 as the head of sales. Among other things, he will now devote his time to "leading Cisco's role in country digitization," according to a company press statement.

For more information on high-speed transmission systems and suppliers, visit the Lightwave Buyer's Guide.