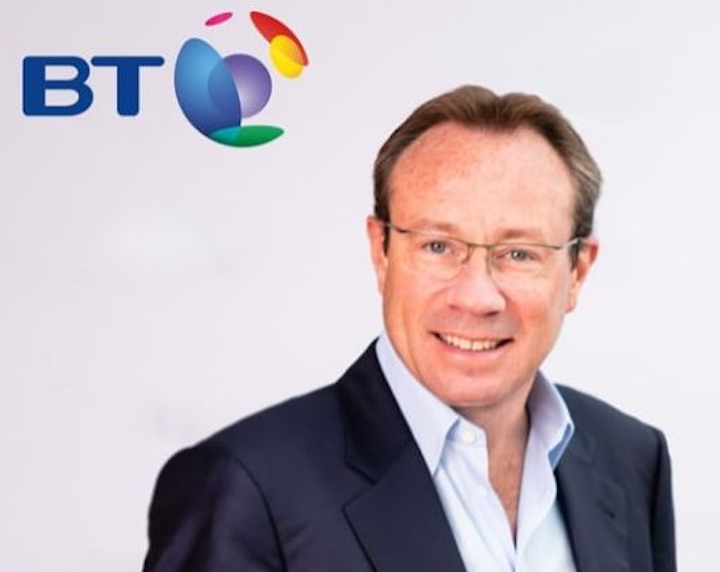 Philip Jansen, co-chief executive at global payments services company Worldplay, will replace outgoing Chief Executive Gavin Patterson, BT Group has revealed. Jansen will join the company on January 1, 2019 as an executive director on the company's board, then add Patterson's current responsibilities a month later.
The BT board asked Patterson to step down this past June after 5 years at the helm of the UK incumbent telco (see "BT board begins search for new chief executive as Patterson to step down"). The move came after a series of disappointing financial results as well as an ongoing wrangle with UK regulatory authority Ofcom over the whether access network business unit Openreach was doing all it is required to do to make BT's access network infrastructure available to competitors by law. The contretemps has led BT to spin out Openreach as an independent subsidiary (see "BT moves 31,000 employees to Openreach").
Jansen, 51, spent the last five years at Worldplay, during which the company went public. Worldplay subsequently merged with Vantiv earlier this year. He previously served as CEO and then chairman of Brakes Group and held senior roles in Sodexo Group, MyTravel PLC, and Telewest Communications PLC's Consumer Division. He beganhis career with Procter and Gamble.
"The Board is delighted to have appointed Philip as our new chief executive," stated Jan du Plessis, BT Group's chairman. "He is a proven leader with outstanding experience in managing large, complex businesses. Philip's strong leadership has inspired his teams, successfully transformed businesses across multiple industries, and created significant value for shareholders. His most recent success at Worldpay, a technology-led business, means he is well suited to build on the solid foundations that are in place at BT. I look forward to working with him to position BT at the heart of the UK's digital economy."
BT, under Patterson's leadership, unveiled in May a new strategic direction that emphasizes fiber to the premises and 5G mobile (see "BT pledges increased FTTP, mobile infrastructure investments as part of new strategy"). As part of the announcement of Patterson's pending replacement, du Plessis stated the board backed the strategy.
For related articles, visit the Business Topic Center.
For more information on FTTx technology and suppliers, visit the Lightwave Buyer's Guide.