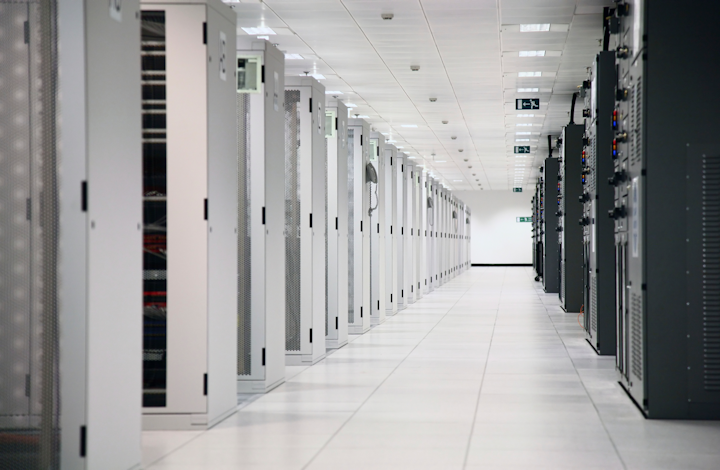 If you're wondering who is buying white-box data center Ethernet switches, you don't have to look much farther than Amazon, Google, and Facebook, according to Crehan Research Inc. The three internet content providers accounted for more than two-thirds of white-box switch shipments in 2018, according to the market research firm.
White box switches accounted for more than 20% of data center Ethernet switch shipments last year, according to Crehan Research. However, if you remove the purchases from Amazon, Google, and Facebook, the remaining shipments accounted for only 7% of the market.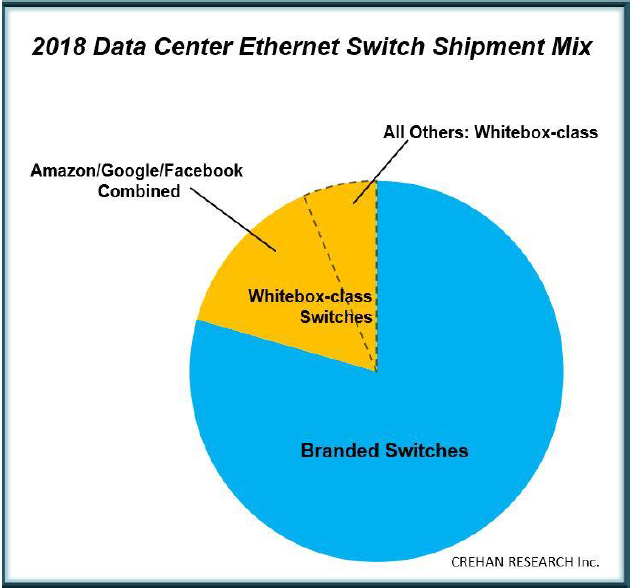 "Although there seems to be a fair amount of tire-kicking, pilot projects, and evaluations of white-box-class data center switching, its overall adoption outside of three of the largest hyperscale cloud service providers has, so far, remained a relatively modest portion of overall data center switching," said Seamus Crehan, president of Crehan Research. "Furthermore, the branded Ethernet switch vendors now offer customers what once was generally attainable only from white-box switch deployments, including disaggregated open networking, programmability, and significant price reductions."
Along this latter line, Crehan Research notes that Tencent is deploying Cisco's Nexus 34180YC Ethernet switch with the SONiC operating system, Arista has jointly developed its 7368X4 platform with Facebook, and Dell EMC, Juniper Networks, and Mellanox now offer disaggregated hardware and software combinations that mimic white-box approaches.
White-box switches are playing best at the higher networking speeds, notes Crehan Research – which is not surprising when you consider that the hyperscale operators who are the technology's biggest customers also are among the first to deploy higher speeds. The market research firm notes that white-box switches have driven almost all of the early volume in 400 Gigabit Ethernet data center switching, led by Google's move into this transmission domain. "We expect that, similar to other Ethernet speeds, the portion of white-box-class data center switch volumes will decline as a broader customer base starts to deploy 400GbE switches," Crehan said.
Crehan Research Inc. provides reports with statistics and information on the data center switch and server-class adapter & LOM/controller markets.
For related articles, visit the Business Topic Center.
For more information on high-speed transmission systems and suppliers, visit the Lightwave Buyer's Guide.