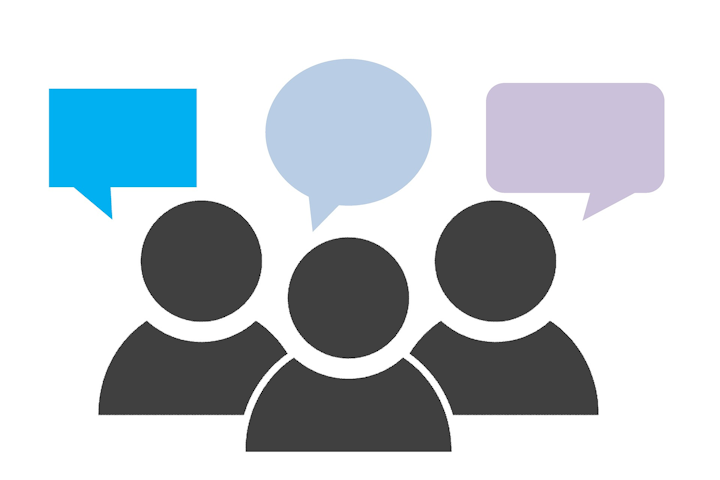 Cisco's (NASDAQ:CSCO) announcement yesterday that it plans to acquire optical module and components vendor Acacia Communications (NASDAQ:ACIA) for $2.6 billion may herald a significant shift in the optical communications market (see "Cisco to buy Acacia Communications for optical transceiver, components play"). It also raised several questions that industry analysts are attempting to answer. Here's an overview.
Is the deal a good idea for Cisco?
I haven't run across anyone who doesn't agree with Cisco's logic for making the purchase. Optical technology has become an increasingly larger percentage of a communications system's bill of materials, and the purchase gives Cisco more direct control of those costs, pointed out Andrew Schmitt, founder and directing analyst, optical networking at Cignal AI. Cisco is already an Acacia customer, noted Heidi Adams, executive director, network infrastructure research, at IHS Markit Technology. In addition to simplifying supply of the AC1200 module for Cisco's NCS 1004 optical systems, it also provides Cisco with a direct pipeline of CFP2-DCO modules for its routers and switches, as well as a line into upcoming 400G ZR modules, she added.
Several analysts echoed Cisco comments that the purchase signals a new push toward IP over DWDM from the company. Cisco has long provided its own transceivers (and even developed one from scratch, the CPAK), and the Acacia modules will enable the company to continue this practice as network operators look to plug optical transceivers directly into routers and switches to obviate the need for separate optical transport platforms.
Along these lines, the purchase also signals that Cisco has seen the same industry trends as Ciena, Juniper Networks, and Infinera, who also have announced their intentions (or advanced their existing work) to become third-party suppliers of optical modules – and, potentially, optical components and coherent DSPs in some cases. In addition to IP over DWDM, selling transceivers enables the systems houses to continue to have a play at the network edge if and when network operators move toward simpler or fully white box systems. Other emerging applications in which Cisco could play with Acacia's expertise in-house include potential "coherent lite" implementations for data center networks as well as coherent transmission in cable operators' Distributed Access Architecture networks.
The purchase also underscore's Cisco's commitment to optical communications. "They've spent many years being the kid that everyone's made fun of. They've said that Cisco hates optics. But you don't spend $2.6 billion on a hobby. They're going all in," stated Schmitt. "Financially, it's a big number, but strategically, it makes a lot of sense."
How long will Cisco/Acacia supply technology to others?
Cisco sources have stated repeatedly that they will continue to serve Acacia's existing – and new – customers once the deal closes, which is expected to happen in the second half of Cisco's 2020 fiscal year. The analysts I contacted take Cisco at its word.
"Unless Cisco captures more of the optical systems market share and coherent shipment volume, I think Cisco will need to continue selling Acacia products to the broader market and other system vendors due to the high cost of product development," wrote Jimmy Yu, vice president and industry analyst for the optical transport program at Dell'Oro Group, in a note distributed to the media. "That is, each DSP generation costs about $50 million to develop (I heard). I think this cost was one of the reasons Cisco didn't productize a new in-house DSP beyond 200 Gbps with the team acquired through CoreOptics."
"Every time Cisco has bought a technology company and internalized it, it's failed. I don't think they're going to make the same mistake again," added Schmitt.
While the majority of fielded coherent ports use proprietary DSPs, thanks to the large market shares of such companies as Ciena, Huawei, Infinera, and Nokia, Acacia has done very well supplying the other systems houses. "In the trailing four quarter period ending 1Q19, there were 460k coherent line cards shipped by optical system vendors (not including those shipped on routers and switches)," according to Yu. "I estimate that about 27% of those shipped with a merchant DSP (note this is not what component companies shipped; it does not account for inventory build-up at system houses). Of the 126k merchant DSPs, I would guess that Acacia DSPs were in about 75% of them, give or take a few percentage points." This relatively wide dissemination of Acacia's DSPs therefore would help Cisco promote multivendor interoperability as an advantage for its own systems as they more fully incorporate Acacia's technology into its systems.
Will Cisco's competitors continue to buy Acacia's technology?
This answer to this question, of course, will ultimately decide the answer to the previous one. Cisco and Acacia appear confident that the latter's activities should continue as before. "I don't think many of our customers use our solutions because we're independent. I think they use our solutions because we offer technology that allows them to differentiate," Tom Williams, vice president of marketing at Acacia, said in an interview yesterday afternoon.
However, Williams also acknowledged some customers might express concern. At least some analysts agree. "One of two things could transpire," wrote IHS Markit's Adams in an email yesterday. "NEMs who have standardized on Acacia technology may look to NEL or Inphi [both of whom provide merchant coherent ASICs] for technology for next-gen platforms. Alternately – and more interestingly – this could set a new direction for the market and level the playing field for Ciena's Optical Microsystems business to play a broader role."
Will others make similar acquisitions?
So will other systems houses buy a component or module vendor as part of a new interest in vertical integration? Schmitt, for one, doesn't think so. The next logical candidate would be Nokia, which has been quiet as its competitors have announced their transceiver supply initiatives. Nokia likely has the market cap necessary to fund such a deal, said Schmitt. But he doesn't predict it will happen.
Why did Acacia agree to be purchased?
Acacia already had Cisco as a customer, it played already in all the applications Cisco has touted (data center, metro/regional, long-haul, and submarine), and it had a diverse customer base that includes Cisco competitors that likely would continue to buy its products without care. So what's in this for Acacia, aside from $2.6 billion?
Cisco and Acacia sources have been consistent in declining to describe how the deal came about. Acacia sources have said that the benefit for them is "scale." However, Vladimir Kozlov from LightCounting wrote in a note that there are probably a few other reasons as well. The current trade war with China, where some of Acacia's biggest customers reside (including its largest, ZTE), has hampered its revenue opportunities, Kozlov points out. The fact that Chinese companies are busily developing both in-house and new sources of technology is a cloud that won't disappear from Acacia's horizon anytime soon as well. And while Acacia is doing well among systems houses who don't have internal coherent DSP capabilities, such companies account for a minority of the total coherent systems market. Add in the growing competition for its module business from the likes of Ciena, Infinera, et al., and the company may have sought shelter from the coming storm.
"Considering all these risk factors, Acacia's management made a prudent decision to join forces with Cisco," LightCounting concludes.
For related articles, visit the Business Topic Center.
For more information on optical modules and suppliers, visit the Lightwave Buyer's Guide.