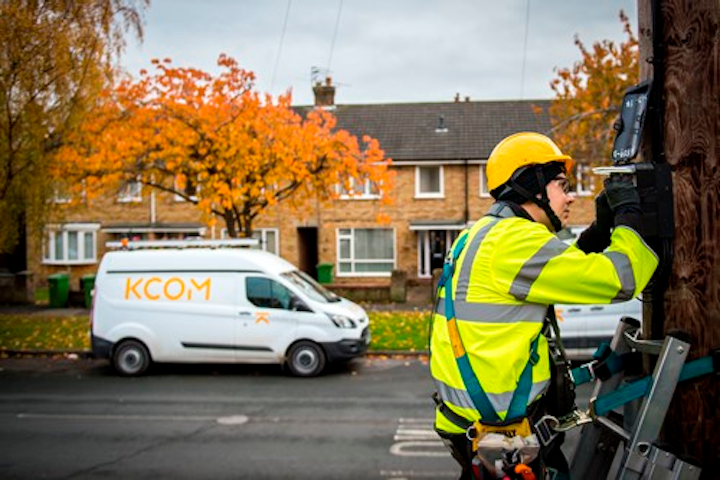 KCOM
MEIF 6 Fibre, a wholly owned indirect subsidiary of Macquarie European Infrastructure Fund 6 SCSp (an investment fund managed by Macquarie Infrastructure and Real Assets (Europe) Ltd.), has emerged as the winning bidder for KCOM, a provider of cloud and managed services in the UK as well as fiber to the premises (FTTP) based broadband in the Hull and East Yorkshire region. MEIF 6 Fibre will pay 120.3 pence per KCOM share for a total of £627 million ($787.51 million).
The offer represents a premium of 66% to the closing price of 72.5 pence for each KCOM share on April 23, 2019 (the last business day before start of the offer period) and of 69% to the volume weighted average share price of 71.2 pence per KCOM Share in the 30 days prior to April 23, according to MEIF 6 Fibre.
The acquisition agreement comes at the end of a five-day auction process administered, with KCOM's blessings, by the Takeover Panel, a UK regulatory authority that oversees mergers and acquisitions. Both MEIF 6 Fibre and Humber Bidco, a unit of British pension fund Universities Superannuation Scheme Ltd (USSL), had expressed interest in buying KCOM, but neither had provided a final offer. The Takeover Panel initiated the auction to bring matters to a head. USSL's interest topped out at 113 pence per share, according to Reuters.
KCOM's board originally had agreed to an offer from USSL this past April, according to the Financial Times. However, Macquarie subsequently offered a higher bid; inconclusive negotiations with the two bidders eventually led KCOM management to arrange the auction, which closed this past Friday. The service provider had sought a buyer after a change in executive leadership against a backdrop of decreasing revenues. KCOM reported revenues of £301.89 million in fiscal 2018, down from £331.3 million in the prior fiscal year, according to The Register.
For related articles, visit the Business Topic Center.
For more information on FTTx technology and suppliers, visit the Lightwave Buyer's Guide.