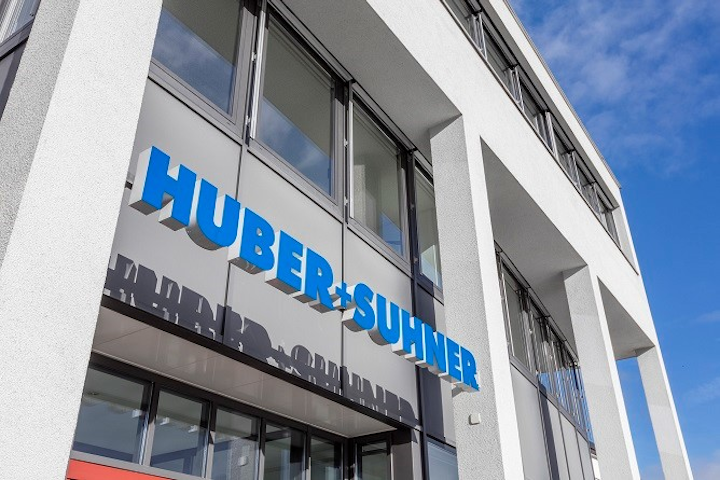 HUBER+SUHNER says it has agreed to buy BKtel for approximately CHF 50 million ($50.2 million). BKtel develops, manufactures, and deploys active and passive components for broadband networks, particularly fiber to the home (FTTH), hybrid fiber/coax (HFC), and distributed access architecture (DAA). The company also has expertise in optical signal processing (optical converters, amplifiers, and fiber lasers), says HUBER+SUHNER.
The deal is subject to the approval of the German Bundeskartellamt (Federal Cartel Office), and HUBER+SUHNER hopes to close this December. The company will finance the acquisition exclusively from its own funds.
BKtel operates from three locations in Germany and holds "majority participations" in two companies in France and Japan, HUBER+SUHNER adds. BKtel was founded in 1997 as part of a management buy-out by former employees of Alcatel Kabel Deutschland. Its founders hold majority stakes in the company, alongside BWK Unternehmensbeteiligungsgesellschaft. Its headquarters are in Hückelhoven-Baal, North Rhine-Westphalia. The other two sites are located in Kornwestheim near Stuttgart and Rosenheim in Bavaria. The French company, BKtel Photonics, develops optical amplifier and fiber laser technologies used both in optical transmission and in 3D scanners (LIDAR).
BKtel's product lineup includes optical transmission devices such as transmitters, amplifiers, and receivers as well as cable TV headends and radio frequency amplifiers. The company also plans, installs, and commissions these systems for network operators. BKtel does most of its business in Germany, where HUBER+SUHNER notes the German government plans to expand the nation's broadband network infrastructure.
"The acquisition will significantly strengthen our position in the core market WAN/access networks," says Urs Ryffel, CEO of HUBER+SUHNER. "BKtel has a strong position with important network operators in Germany. This will enable us in future to offer these customers complete network solutions consisting of active and passive components from a single source. The BKtel know-how ideally complements the existing competencies of HUBER+SUHNER with active access network components and data laser technology. With BKtel, we are also acquiring an economically strong company that will contribute to the profitability of HUBER+SUHNER from day one."
For related articles, visit the Business Topic Center.
For more information on FTTx technology and suppliers, visit the Lightwave Buyer's Guide.
To stay abreast of optical network technology, subscribe to Lightwave's Enabling Technologies Newsletter.