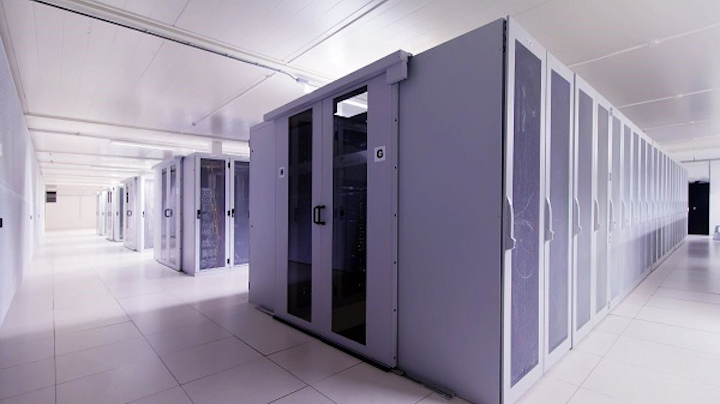 Equinix, Inc. (NASDAQ: EQIX) says it signed an agreement June 27, 2019, with GIC, Singapore's sovereign wealth fund, to create a joint venture that will target development of xScale hyperscale data centers in Europe. The joint venture will have an initial capitalization of more than $1.0 billion and target the needs of hyperscale data center operators such as existing Equinix customers Alibaba Cloud, Amazon Web Services, Microsoft Azure, Oracle Cloud Infrastructure, and Google Cloud.
GIC will own an 80% equity interest in the limited liability partnership joint venture, with Equinix in possession of the remaining 20%. The joint venture is expected to close in Q3 2019, pending regulatory approval and other closing conditions. By that time, GIC will have contributed sufficient cash to pay for its ownership stake, while Equinix will sell its London LD10 (retaining part of that business under a lease back) and Paris PA8 International Business Exchange (IBX) data centers and the associated leases, as well as certain other development interests, to the joint venture to attain its ownership stake.
In addition to the LD10 and PA8 facilities, the joint venture will build new xScale data centers in Amsterdam, Frankfurt (two sites), and London. These initial six facilities, when fully built out, will provide approximately 155 MW of power capacity.
The joint venture has received financing commitments for €850 million of secured credit facilities, Equinix states. The facilities include a €200 million secured term loan facility that will be used to fund a portion of Equinix's proceeds from the sale to the joint venture of the LD10 and PA8 IBX data centers and other development investments; a €610 million secured delayed draw term loan facility that will be used to fund a portion of the planned development and construction costs for the new xScale data centers in Amsterdam, Frankfurt, and London; and a €40 million secured revolving credit facility that will be used to fund working capital needs and other general corporate purposes. Deutsche Bank and ING Bank N.V. are acting as underwriters, joint-mandated lead arrangers, and joint bookrunners for the financial facilities, which will become available subject to customary closing conditions.
"It has been a long journey to reach this point, but we are tremendously excited to announce the formation of our first xScale data centers joint venture," said Charles Meyers, Equinix president and CEO. "Partnering with a world-class investment partner like GIC will provide the opportunity to make significant capital investments in order to capture targeted large-footprint deployments while continuing to optimize our capital structure. The JV structure will enable us to extend our cloud leadership while providing significant value to a critical set of hyperscale customers. We look forward to launching similar JVs in other operating regions and believe that these efforts will continue to further differentiate Equinix as the trusted center of a cloud-first world."
For related articles, visit the Data Center Topic Center.
For more information on high-speed transmission systems and suppliers, visit the Lightwave Buyer's Guide.