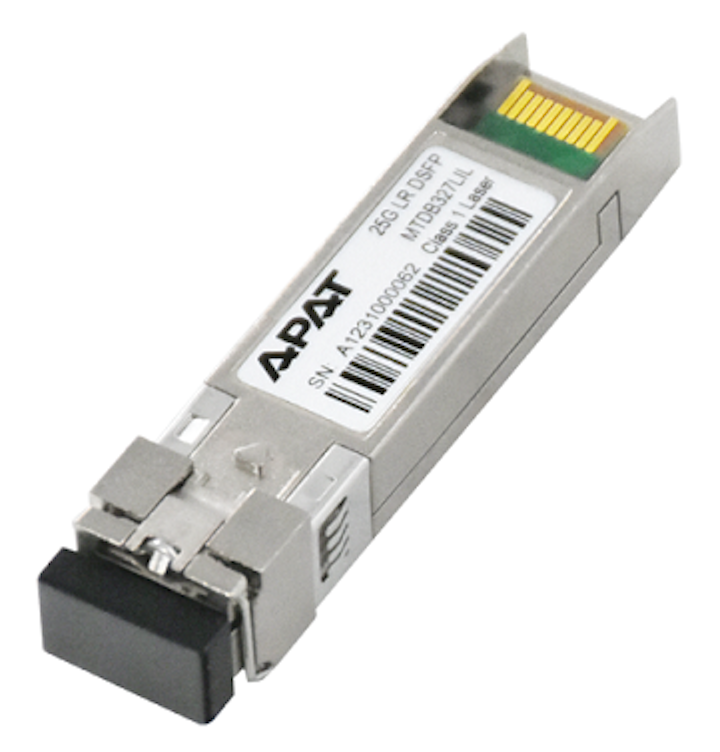 APAT OE has begun production of a line of 25-Gbps optical transceivers for support of 5G mobile network deployments. The optical modules include 25G SFP28 10/20/30-km bidi/duplex, 25G SFP28 300-m bidi/duplex, and 25G DSFP 10-km devices.
The new line of 25-Gbps optical transceivers for 5G mobile represents a new area of business for the company, which is perhaps best known for its supply of PON modules (see, for example, "APAT OE offers XGS-PON ONU optical transceiver"). APAT OE says it is ready to expand its production capacity to meet what is expected to be a large demand for optical transceivers as 5G networks roll out globally.
"This major strategic development means that APAT OE holds potential to provide full services from fixed access to wireless to our key system customers globally, particularly important when this is the back group of initial year of 5G deployment in China," commented APAT OE General Manager Rex Gu.
For related articles, visit the Optical Technologies Topic Center.
For more information on optical modules and suppliers, visit the Lightwave Buyer's Guide.
To stay up to date on optical communications technology, subscribe to the Lightwave Enabling Technologies Newsletter.