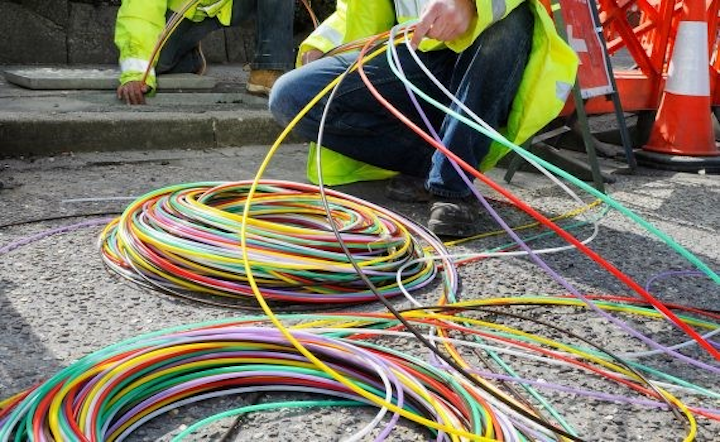 CityFibre
UK alternative wholesale fiber to the premises (FTTP) networking company CityFibre has selected Prysmian Group as a fiber-optic cable supplier for its ongoing Gigabit City FTTP roll out. CityFibre has committed £2.5 billion to reach 5 million homes in more than 50 cities with fiber broadband infrastructure by 2025. Prysmian described the contract as a "multi-million-pound deal."
Prysmian says it will supply fiber cable and related connectivity products for both aerial and underground installation thanks to an initial two-year deal.
CityFibre has embarked on an aggressive plan to expand its wholesale FTTP network across the UK. It has partnered with Vodafone to help build momentum and agreed to be acquired by Goldman Sachs' West Street Infrastructure Partners, and funds managed by Antin Infrastructure Partners to help ensure funding (see "Vodafone chooses CityFibre FTTP network for UK broadband delivery" and "Goldman Sachs, Antin consortium finalizes acquisition of CityFibre"). The company has several projects ongoing, among them deployments in York, Milton Keynes, and Glasgow.
"Given our FTTP ambitions our choice of fiber supplier is critical to us," commented James Thomas, director of supply chain at CityFibre. "We are focused on establishing a supply chain that can deliver the high-quality materials we need at scale now and for the future of our roll-out. We are delighted to have secured Prysmian, a fiber manufacturer with such a strong reputation, as a strategic supplier for our roll-out."
For related articles, visit the FTTx Topic Center.
For more information on fiber cables and suppliers, visit the Lightwave Buyer's Guide.