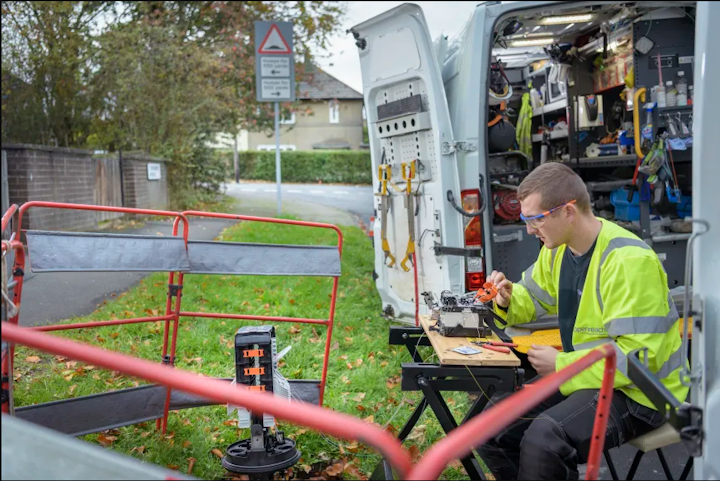 Openreach
MicroCare Corp. says that Openreach Ltd., BT's wholly owned subsidiary that deploys, manages, and maintains the company's broadband network infrastructure throughout the UK, has approved the company's Sticklers brand of fiber-optic cleaners for use by Openreach technicians to support Openreach's "Fibre First" fiber to the premises (FTTP) roll outs.
With the approval in hand, MicroCare will supply the Sticklers cleaning kit to Openreach. The kit includes the nonflammable, Travel-Safe Sticklers Fiber Optic Splice & Connector Cleaner Cleaning Fluid, Sticklers Clean Wipes Optical Grade Wipes, Sticklers CleanClicker Fiber Optic Connector Cleaners, and Sticklers CleanStixx Connector Cleaning Sticks. MicroCare also will supply video-based training tools.
"The cleaning kit contains everything field engineers require to clean fiber-optic connectors and splices quickly and effectively in the field," commented Liam Taylor, MicroCare European business manager, fiber optics. "The tools and cleaning fluids help provide Openreach engineers complete reassurance when cleaning fiber optics."
The Fibre First program is already underway, with a goal of connecting 4 million households with FTTP by March 2021. As of last month, the deployment plans targeted 74 communities (see "Openreach adds 36 locations to FTTP build list").

For related articles, visit the FTTx Topic Center.
For more information on fiber cable accessories and suppliers, visit the Lightwave Buyer's Guide.
To stay up to date on FTTx deployments, subscriber to Lightwave's Service Provider Newsletter.