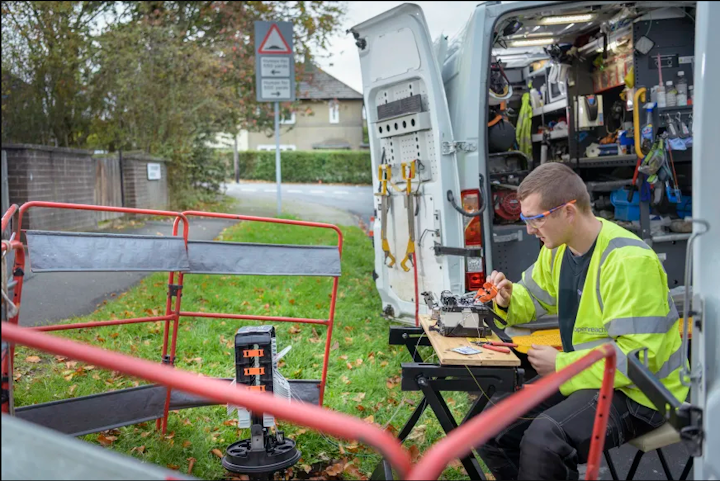 Openreach
Openreach, BT's digital infrastructure subsidiary, has added 36 locations to its fiber to the premises (FTTP) deployment list. The target markets, which should see construction begin in the next 12 months, include four in Scotland, the result of the Scottish Government's decision to extend rate relief on such deployments.
The Fibre First FTTP deployment list now includes 74 locations. Openreach says it expects to reach 3 million to 4 million premises by March 2021, and perhaps 15 million homes and businesses by the mid-2020s "if the right investment conditions are in place."
New to the Fibre First FTTP roster are such towns and cities as Newcastle, Doncaster, Chelmsford and St Albans. The Scottish locations include Kilmarnock in East Ayrshire and Bathgate, Broxburn and Whitburn in West Lothian. "We listened to industry and provided 10 years rates relief, five years more than the UK Government, with the aim of encouraging new investment in Scotland's fiber infrastructure network. I am pleased to see that decision yielding early results with this announcement by Openreach," commented Paul Wheelhouse, Connectivity Minister for the Scottish Government.
The full list of 74 locations can be found on the Openreach website. The company says its fiber broadband access network currently reaches more than 1.5 million homes and businesses in the UK, having doubled its FTTP footprint last year. Openreach says its footprint expands to more than 20,000 new homes and businesses each week.
"We're pressing ahead with our investment and Openreach engineers are now building in communities all over the country, keeping us on track to deliver against the bigger ambitions we set out in May," stated Clive Selley, Openreach chief executive. "The Government wants to see a nationwide full fiber network and we're keen to lead the way in helping them achieve that. We know that if it's going to happen, Openreach will need to be at the front doing the heavy lifting, so we're working hard to build a commercially viable plan."
For related articles, visit the FTTx Topic Center.
For more information on FTTx technology and suppliers, visit the Lightwave Buyer's Guide.