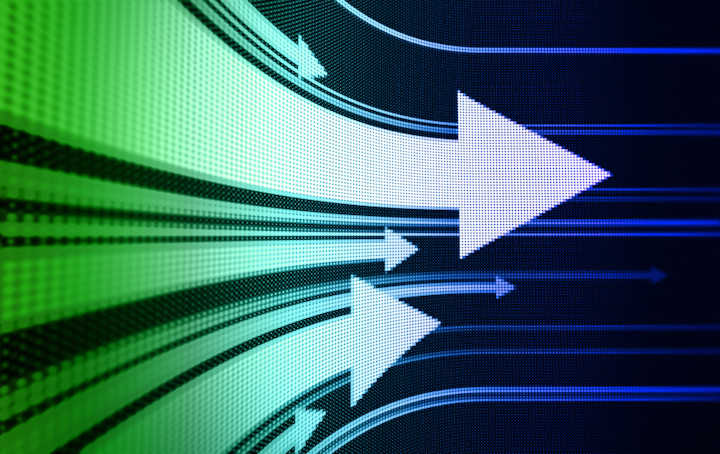 Calix, Inc. (NYSE: CALX) says that UK open access fiber to the premises (FTTP) network customer CityFibre plans to roll out NG-PON2 technology in the near future. The deployment will leverage Calix's E9-2 Intelligent Edge System and AXOS operating system, the broadband technology provider states.
CityFibre is among the early participants in what has become a vibrant market in the UK for wholesale fiber-based broadband infrastructure competitors to BT's broadband network infrastructure arm, Openreach. The company received a boost when it partnered with Vodafone to provide infrastructure for the service provider's FTTP plans (see "Vodafone chooses CityFibre FTTP network for UK broadband delivery") and a financial shot in the arm with its acquisition by Antin Infrastructure Partners and Goldman Sachs' West Street Infrastructure Partners in June 2018 (see "Goldman Sachs, Antin consortium finalizes acquisition of CityFibre").
Calix subsequently announced, in September 2018, that CityFibre would deploy the Calix AXOS software-defined access operating system across its GPON infrastructure (see "CityFibre to deploy Calix AXOS operating system across FTTP networks"). Calix says AXOS is active in seven of CityFibre's city markets, with another 19 more planned. Overall, these 26 cities represent 2 million homes passed; CityFibre expects to reach more than 5 million homes by 2025.
Calix says that CityFibre now plans what the technology provider termed "strategic introduction" of NG-PON2 using the E9-2 Intelligent Edge System. CityFibre has conducted successful technology trials of NG-PON2 ahead of the deployments, Calix adds.
"Calix delivers both a best-in-class platform and a strategic approach that have been instrumental in helping us build a network that will scale and increase the performance advantage we have built," commented David Tomalin, group chief technology officer for CityFibre. "Our service provider partners are now benefiting from access to the next-generation wholesale network, allowing them to differentiate on speed, reliability, and service quality in a highly competitive retail market. Importantly, due to the high capacity and future scalability of our network, this competitive advantage will continue to grow—even as subscriber demands increase."
CityFibre becomes one of a handful of service providers globally that have announced plans to deploy NG-PON2. Verizon is the best known of these (see, for example, "Verizon narrows NG-PON2 choices to Ericsson/Calix and ADTRAN"), while U.S. electrical co-op and rural services provider OzarksGo also has signaled its intention to deploy the technology (see "OzarksGo taps Calix AXOS E7-2 for NG-PON2"). Northpower Fibre has at least trialed NG-PON2 (see "Calix, New Zealand's Northpower Fibre demo NG-PON2 in a live network"). Calix has been involved in all of these efforts. Meanwhile, Nokia and Ooredoo conducted a trial of TWDM-PON, the foundational technology of NG-PON2, in late 2016 (see "Nokia, Ooredoo Qatar trial TWDM-PON"). Nokia also partnered with nbn lab in Australia to trial a variety of 10G-PON technologies, including NG-PON2, in 2017 (see "Australia's nbn lab tests 10G PON with Nokia").

For related articles, visit the FTTx Topic Center.
For more information on FTTx technology and suppliers, visit the Lightwave Buyer's Guide.
To stay abreast of FTTx deployments, subscribe to Lightwave's Service Providers Newsletter.