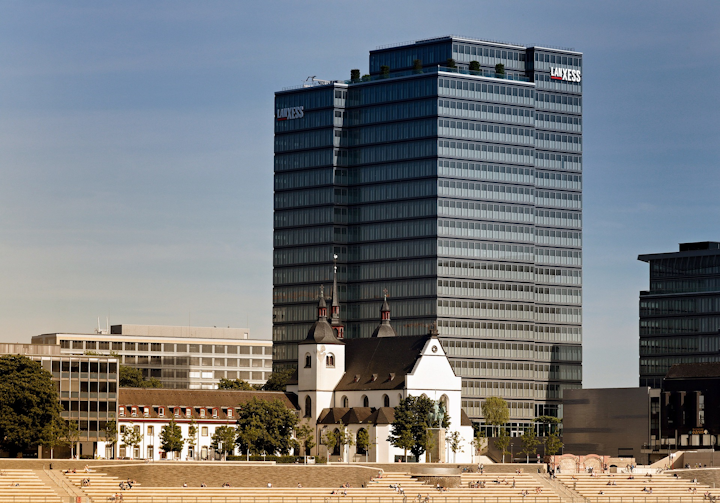 German service provider NetCologne has begun delivery of gigabit broadband to residential customers in Cologne via 212-MHz Gfast. ZTE Corp. (0763.HK / 000063.SZ) says it supplied the necessary technology, based on a strategic partnership agreement signed in February 2017.
The 212-MHz version of Gfast, also known as Amendment 3 Gfast or second-generation Gfast, provides the spectrum necessary to support 1-Gbps broadband services over a combination of fiber and copper or coax, with the latter used as the customer connection technology. ZTE says it supplied 212-MHz distribution point units (DPUs, the nodes at which the network transitions from fiber to twisted pair or coax) and terminals this past April to NetCologne for the initial Gfast deployments. The two companies demonstrated a total capacity of more than 1.8 Gbps (more than 1.6 Gbps downstream and approximately 0.2 Gbps upstream) in May 2017 at the ANGA COM exhibition in Cologne. ZTE says it developed its 212-MHz Gfast technology for use in NetCologne's fiber-to-the-building (FTTB) deployments.
"This month, we started to offer ultra-high-speed data flat rate of 1 Gbps in our commercial network to more than 250,000 residential customers," said Timo von Lepel, managing director of NetCologne. "In doing so, we continue to expand Cologne's leading position as Germany's most digital city."
ZTE says its 212-MHz Gfast technology supports secure ETSI SR2-compliant reverse power feeding (RPF) as well as six different uplink modes (Gigabit Ethernet, GPON, 10 Gigabit Etherent, XG-PON, XGS-PON, and 35b bonding). It also supports multiple power supply models.
For related articles, visit the FTTx Topic Center.
For more information on FTTx technology and suppliers, visit the Lightwave Buyer's Guide.