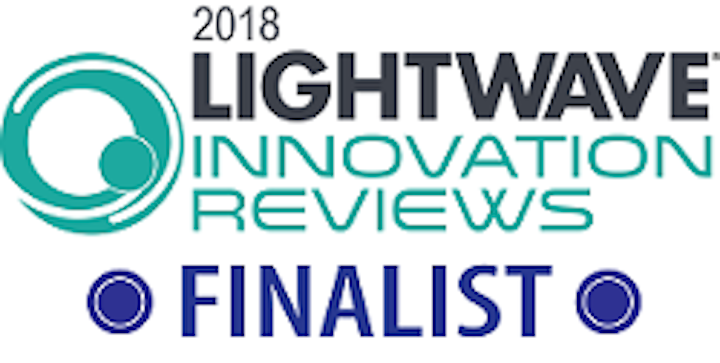 For the fifth year of our optical communications technology recognition program, we decided to try something new. As always, we invited technology developers to submit products in various technology categories for review by our independent panel of judges in time for OFC. In some cases, that brought entries for products that will be introduced at this year's show.
Lightwave Editorial Director Stephen Hardy, in his role as Award Program Manager, assigned each entry to be reviewed by judges knowledgeable in the relevant technology or application. As was the case in previous years, they rated each entry on the following scale:
0-1: Useful product, yet commodity
2-3: Solid product with viable attributes
3-4: Excellent product with technical features and performance that provide clear and substantial benefits
4-5: Superb product that sets new standard for performance and provides groundbreaking and new technical milestones.
Our panel included:
Robert Blum, director, strategic marketing and business development, Intel Corp.
Brandon Collings, CTO, Optical Communications, CCOP, Lumentum
Jorg-Peter Elbers, SVP, advanced technology, standards and IPR, ADVA Optical Networking
Mike Frankel, Ciena Fellow, Ciena
Jim Hayes, president, The Fiber Optic Association
Tom Issenhuth, principal at Issenhuth Consulting
Peter Jones, Principal Engineer, Cisco
Vladimir Kozlov, founder and CEO, LightCounting
Patrick McLaughlin, editor in chief, Cabling Installation & Maintenance
Rick Talbot, president, Telecommunications Solutions
Jim Theodoras, marketing consultant and industry veteran
Matt Traverso, Principal Engineer, Cisco
Ken Williams, Cable Industry Consultant at PRG
Dr. Tiejun J. (TJ) Xia, Distinguished Member of Technical Staff, Verizon
Now, here's the twist: Rather than release those scores and congratulate those who achieved Elite Score status as we've done in the past, this year we're playing for keeps. The scores are being kept secret for the time being – because this year the top scoring entry in each category will be named a 2018 Lightwave Innovation Reviews winner!
We'll announce those winners at a reception at OFC, on March 14. In the meantime, we salute this year's participants for being brave enough to submit their products for review. And we congratulate the following companies for achieving Finalist status!
Carrier Fiber, Cable, Enclosures and Accessories
Go!Foton Corp. PEACOC HD FIber Platform for Port Monitoring Applications
Data Center Fiber, Cable, Enclosures and Accessories
Nexans Data Center Solutions ENSPACE System
Data Center Interconnect Platforms
InPhi Corp. Polaris 16-nm PAM4 DSP PHY Product Family
Field Test Equipment
AFL FOCIS WiFi2 Fiber Inspection System
Anritsu Network Master™ Pro MT1000A
EXFO Next-Generation PON Power Meter - PPM-350D
Ixia Solutions Group, A Keysight Business, K400 QSFP-DD-400GE Load Module
United Technologists Europe Ltd. FastLight System
VIAVI Solutions FiberChek Sidewinder
FTTx Products
ADTRAN Gigabit Gfast with GTTB Model
Calix AXOS E3-48F Gfast Remote Node
Corning Optical Communications FlexNAP™ Multiuse System
Lightron Inc. NG-PON2 SFP+ ONU
Lab/Production Test Equipment
Anritsu Co. Signal Quality Analyzer-R MP1900A
EXFO FTBx-88400NGE Power Blazer 400G Multiservice Test Solution
HUBER+SUHNER Polatis Polatis i-Series All-Optical Switches
Keysight Technologies M8290A Optical Modulation Analyzer and High-Speed Digitizer Test Solution
Keysight Technologies Keysight N4917BSCA Optical Receiver Stress Test Solution
Spirent Communications Spirent dX3 2-Port Quad-Speed 400/200/100/50GbE Native QSFP-DD Test Module
Tektronix DPO7OE1 33 GHz Optical Probe
Optical Components
Finisar Flextune™ Feature for Wavelength-Tunable Optical Transceivers
InPhi Corp. COLORZ-Lite 100G DWDM Optical Platform
MACOM MATA-03819: Four channel, 106G (53 GB PAM4) Linear TIA for 400G Optical Modules
MACOM PT-28E: Differential-Output Reference Receiver Module for 28/56-GB PAM4 Transmission Receive Applications
Senko Advanced Components CS Connector
Optical Subsystems
ECI Telecom Apollo TM200EN Per-Service Encryption Card
Lumentum TrueFlex® Nano 1x9 Wavelength Selective Switch (WSS)
Optical Transceivers and Transponders
Finisar 10G Tunable BiDi SFP+ Transceiver with T2DOC™ Technology
Finisar 100G QSFP28 eSWDM4 Extended Reach Transceiver
Optical Transport Systems
ECI Telecom Apollo 9904X Scalable OTN Platform