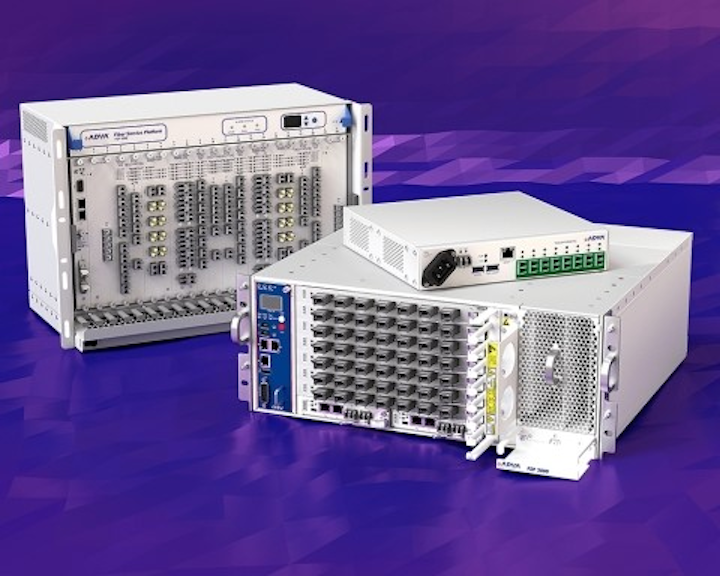 Business Wire
Welcome Italia has deployed the FSP 3000 and ALM fiber monitoring platform from ADVA (FSE: ADV), the communications technology vendor says. The Italian enterprise services provider is using the systems in a fiber backbone of more than 2,500 km that connects the company's two main data centers.
In addition to providing colorless, directionless, and flex-grid multi-degree ROADM capabilities, use of FSP 3000 also has Welcome Italia "primed" to leverage ADVA's ConnectGuard optical encryption technology, according to ADVA. The company's partner Sirti is installing the fiber-optic network and will provide ongoing maintenance and support.
"Our aim is to harness the best technology available to provide the ultimate service for our enterprise customers. ADVA's scalable and efficient solution not only empowers us to deliver fast, flexible, and secure business continuity services, but it also helps us reduce cost and lay the foundation for future growth," commented Nicola Gallico, network manager and founder of Welcome Italia. "This deployment provides concrete answers to the most urgent needs of Italian enterprises. It means they can rely on high-speed, low-latency connectivity backed up by a fully redundant network architecture and protected by real-time fiber monitoring. With the support of the ADVA and Sirti team, we'll continue to help our customers develop their businesses and seize new opportunities."
ADVA says that Welcome Italia also will leverage the Ensemble Controller for network management and domain control. The network upgrade will improve delivery of Welcome Italia's Vianova portfolio, which combines traditional services such as telephony and ultra-broadband data access with unified communication and collaboration services that include cloud, centrex, mail, meetings, Wi-Fi calls, busy calls, and SIM manager.
For related articles, visit the Network Design Topic Center.
For more information on high-speed transmission systems and suppliers, visit the Lightwave Buyer's Guide.