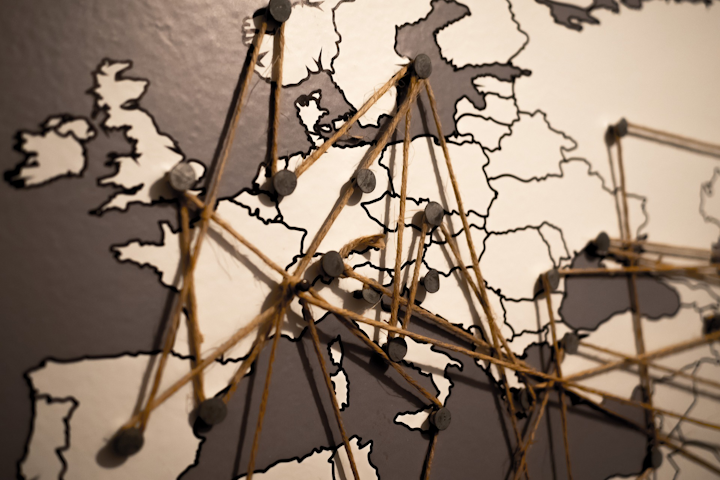 Global cloud networking services provider GTT Communications, Inc. (NYSE: GTT) says it has upgraded several routes within its European fiber-optic network. The upgrades target both additional capacity and better performance in long-haul and metro infrastructure.
GTT says the upgrades include routes that connect points of presence (PoPs) in London, Amsterdam, Frankfurt, and Paris. This list includes its submarine link between the UK and The Netherlands, as well as a route that connects Madrid and Marseille. The service provider states that it also has added fiber capacity on its metro networks in Paris and Marseille. The Marseille metro network includes connections to multiple submarine cable landing stations. GTT also has added a PoP in Belgrade, Serbia.
The capacity and performance upgrades leverage Infinera's (NASDAQ:INFN) FlexILS line system, which features the optical transport technology company's latest ICE4 coherent optical chipset. GTT says the newly deployed technology as doubled fiber network capacity, improved its infrastructure's software-defined networking (SDN) capabilities, and accelerated service delivery.
GTT significantly expanded its European footprint over the past two years through the acquisitions of Interoute and Hibernia Networks (see "GTT reshuffles in Europe after Interoute acquisition" and "GTT to buy Hibernia Networks for $590 million"); the company announced plans this past July to acquire KPN International as well (see "GTT to buy KPN International for €50 million cash"). "Europe is a major market for GTT, and we are continuing to invest in our advanced network infrastructure to support clients' ever-increasing bandwidth requirements," said Rick Calder, GTT president and CEO. "This is a further demonstration of GTT's commitment to deliver on its purpose to connect people across organizations, around the world and to every application in the cloud."
For related articles, visit the Network Design Topic Center.
For more information on high-speed transmission systems and suppliers, visit the Lightwave Buyer's Guide.
To stay abreast of fiber network upgrades, subscribe to Lightwave's Service Providers and Datacom/Data Center Newsletters.