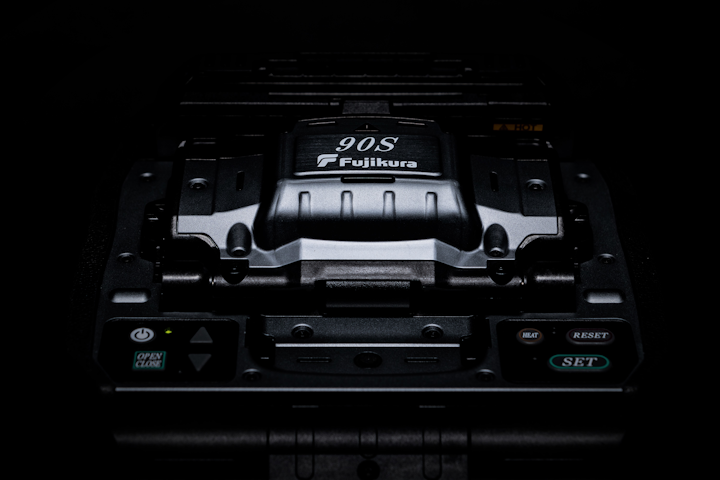 Fujikura Ltd.
Fujikura Ltd. has unveiled the 90S core alignment fusion splicer. The new unit offers a range of enhancements from the standard set by the previous 70S+ system, says the company. These features increase precision while reducing splice time, Fujikura asserts.
Splice process time reductions derive from acceleration of the reaction time of the automated wind protectors and automated heater, new fiber retention clamps, redesigned universal sheath clamps and a re-engineered internal structure that matches the protection sleeve position to the fusion splice point. This last change obviates the need for technicians to touch the 90S once the splicing process starts.
Meanwhile, what Fujikura calls "true core alignment technology" and enhanced image processing enable the 90S to offer precise, repeatable splicing results. The unit also takes advantage of the company's Active Blade Management Technology, which enables two CT50 cleavers to be connected simultaneously to the 90S. The cleaver performance in continuously monitored and the technician is alerted when the blade needs to be rotated.
The 90S also benefits from a redesigned multi-function carry case and workstation, a longer lasting battery and a newly introduced touch screen.
For related articles, visit the Network Design Topic Center.
For more information on splicers and suppliers, visit the Lightwave Buyer's Guide.
To stay abreast of fiber-optic technology advances, subscribe to Lightwave's Enabling Technologies Newsletter.