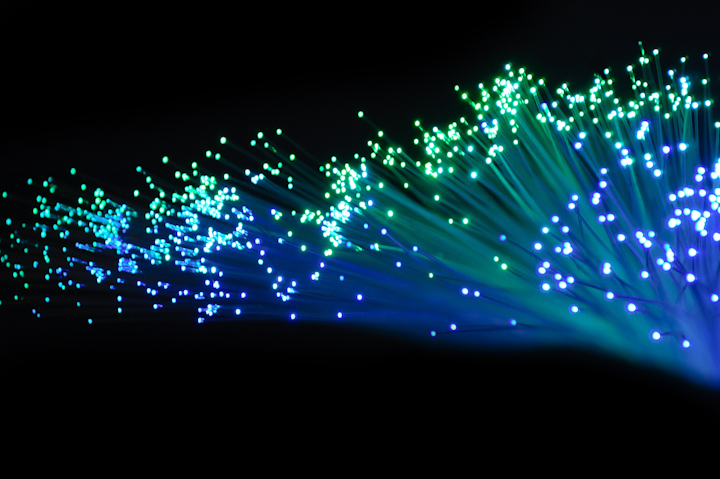 U.S. research and education network operator Internet2 says it will use CenturyLink's (NYSE: CTL) new low-loss fiber network to improve its fiber-optic network performance. The selection of CenturyLink's infrastructure is part of an overall network upgrade program Internet2 has launched that includes the use of flex-grid open line systems from Ciena (NYSE:CIEN; see "Internet2 to upgrade fiber backbone with Ciena's 800-Gbps WaveLogic 5").
CenturyLink announced this past July that it had embarked on deployment of low-loss ITU-T G.652.D compliant single-mode fiber from Corning across its North American and European footprint (see "CenturyLink adding 4.7 million fiber miles to U.S., European fiber-optic networks"). The service provider also reconfigured its amplifier spacing to optimize its network for high-capacity requirements. The fiber agreement with Internet2 will run through at least 2042.
The combination of the CenturyLink fiber and Ciena optical transport technology will enable 200-Gbps transmission initially, with an upgrade path to 400G and 800G over what Internet2 called "many high use spans" in the future (see "Internet2 runs 400 Gigabit Ethernet over 1300 miles"). Internet2 says it can achieve such performance over unregenerated spans without employing Raman amplification. This factor reduces network complexity and improves efficiency of both installation and ongoing operations.
"We believe the combination of the most advanced fiber from CenturyLink with the latest coherent transmission technologies from Ciena provides enormous opportunities to enable research and academic pursuits in the United States," said Rob Vietzke, vice president of network services for Internet2. "Whether it is tracking the origins of Neutrinos in the Antarctic, comparing gene sequences, or studying the climate, this new optical network, with its ability to span very long distances at very high bandwidths and improved efficiency, is essential to providing the best research infrastructure for data-intensive science on the globe."
"One of America's leading research and education organizations placed its trust in CenturyLink to upgrade its network to a high-speed, high-capacity, fiber-optic network that will support today's leading-edge research projects," said Sonia Ramsey, CenturyLink's vice president for the state and local government and education market. "Internet2's selection of CenturyLink recognizes the company's long-standing relationship with the research and education community and our commitment to meet the community's ever-increasing advanced technology needs."
For related articles, visit the Network Design Topic Center.
For more information on high-speed transmission systems and suppliers, visit the Lightwave Buyer's Guide.
To stay abreast of fiber network deployments, subscribe to Lightwave's Service Providers and Datacom/Data Center newsletters.