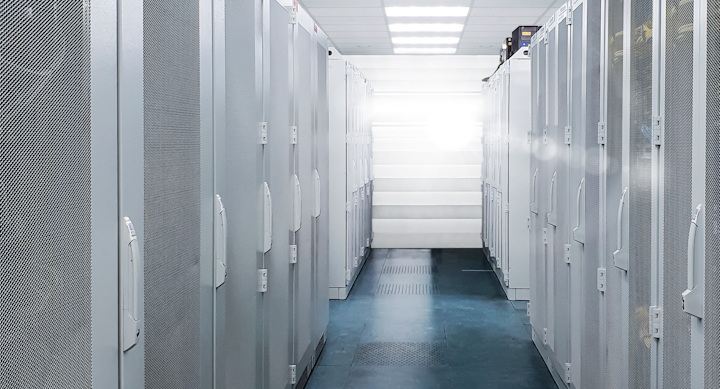 Rosenberger OSI
Rosenberger Optical Solutions & Infrastructure (Rosenberger OSI) says it recently has completed installation of a fiber-optic network project for German utility TenneT. The effort saw Rosenberger OSI upgrade TenneT's control room with workstations and training workplaces linked via OM4 multimode fiber.
The utility, which operates about 23,000 km of high-voltage lines and cables to serve approximately 41 million customers in Germany and the Netherlands, has established monitoring control centers at locations in northern and southern Germany to oversee its network. The control room upgrade effort, dubbed "KVM Matrix," aims to enhance TenneT's ability to use these control centers to monitor the operating status of its networks and their interaction with its data center.
Rosenberger OSI says it completed the upgrade within 20 days. The project used such technologies as the company's PreCONNECT SMAP-G2 19-inch distribution panels (in 1HE and 2HE as well as 1HE and 2HE splice housings configurations) and 96-fiber OM4 PreCONNECT STANDARD trunks.
"Despite the sometimes somewhat critical conditions in the installation environment, the Rosenberger OSI team has implemented our specifications in an exemplary manner," commented Patrick Bernasch-Mellech, who responsible for data and application management at TenneT. "The individual installation steps were carried out according to our specifications within the promised time frame. The ongoing operation was not interrupted."
For related articles, visit the Network Design Topic Center.
For more information on fiber cable and suppliers, visit the Lightwave Buyer's Guide.
To stay abreast of fiber network deployments, subscribe to Lightwave's Service Providers and Datacom/Data Center newsletters.