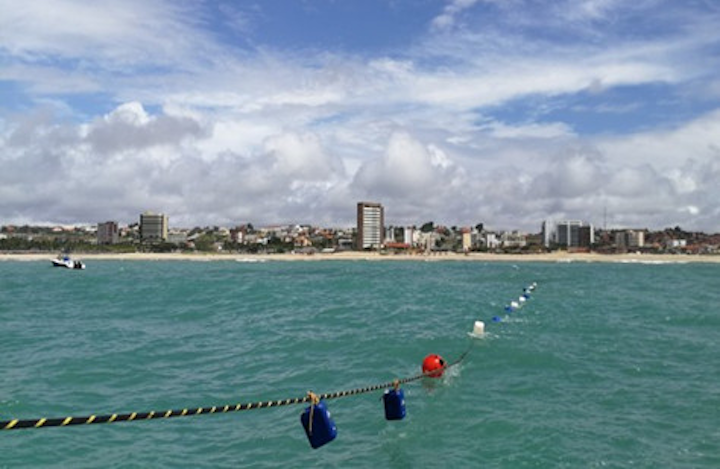 The South Atlantic Inter Link (SAIL) consortium, which consists of China Unicom (with its wholly owned subsidiary, China Unicom do Brasil Telecomunicacoes Ltda) and CAMTEL (Cameroon Telecommunications), say that work on its submarine cable system completed September 4. Huawei Marine Networks deployed the approximately 6,000-km undersea cable, which links Africa and Brazil.
The four-fiber submarine cable network lands in Kribi in Cameroon and Fortaleza in Brazil. It has a design capacity of 32 Tbps based on 100-Gbps wavelengths.
SAIL aims to meet the traffic demands from emerging markets on both ends and offer new routing through diverse paths between Africa and North America, Europe, and South America. This connectivity includes immediate links of the BRICS countries Brazil and South Africa, and China, Russia and India.
Huawei Marine announced in June 2017 that it had signed the SAIL installation contract with China Unicom and Camtel (see "Huawei Marine to build South Atlantic Inter Link undersea cable system"). "China has strategic partnerships with Africa and South America. SAIL not only provides high-quality international telecommunication services to countries in these two continent, but also better serves Chinese companies to develop their business in these region," Lu Yimin, CEO of China Unicom, said at the time.
Camtel General Manager David Nkote added, "It is a great pleasure to partner with China Unicom and Huawei Marine on building the SAIL cable system. When it is completed, it will provide new international connectivity, to facilitate bandwidth demand between Africa and South America and support the booming economies in the two continents."
For related articles, visit the Network Design Topic Center.
For more information on high-speed transmission systems and suppliers, visit the Lightwave Buyer's Guide.