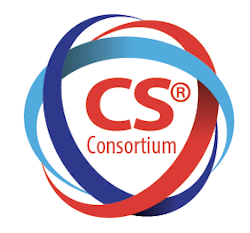 Senko, Legrand, Molex, Eoptolink, Panduit, and Go!Foton have joined to found the CS Consortium, a group that aims to promote use of the fiber-optic connector of the same name. The CS high-density fiber-optic connector was developed to meet the needs of data center 400-Gbps connectivity applications.
The CS Consortium members note that the fiber connector not only is designed to offer high density, but low insertion and high return loss that are comparable to LC connectors (see "Senko Advanced Components CS Connector").
The consortium will comprise founding, standard, and associate members. Standard and associate members can join with the approval of the five founding members. Consortium members will share their resources to fund communications initiatives such as the development of white papers, case studies, trade press articles, and presentations.
Additional information about membership and the goals of group are available on the CS Consortium website.
For related articles, visit the Optical Technologies Topic Center.
For more information on fiber-optic connectors and suppliers, visit the Lightwave Buyer's Guide.
To stay abreast of optical communications technology, subscribe to Lightwave's Enabling Technologies Newsletter.