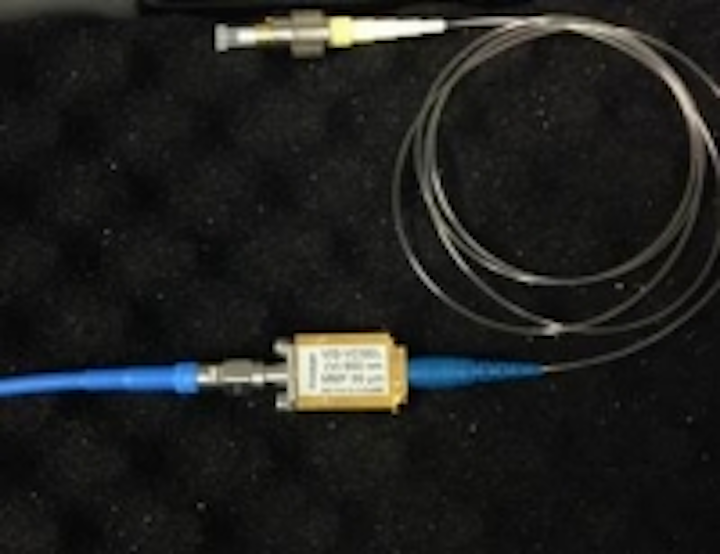 VI Systems GmbH has unveiled a fiber-coupled 850-nm vertical cavity surface emitting laser (VCSEL) transmitter module for PAM-4 and PAM-8 test and measurement applications. The VM64-850M can support data rates of up to 80 Gbps, the company says.

The transmitter module features a V-connector for the electrical input signal. A 50/125-micron multimode fiber handles the optical output a 50/125 multi mode fiber; a standard FC/PC connector terminates the fiber.

The VM64-850M transmitter module has a footprint of 62.5x16.7 mm. The height of the module is specified as 8 mm. The fiber cable length is typically 1 m.

The maximum optical output power is specified at 4 mW. The typical operating voltage is 2.4 V.

VI Systems will present the module at OFC 2016 this month in Anaheim, CA.

For more information on optical components and suppliers, visit the Lightwave Buyer's Guide.