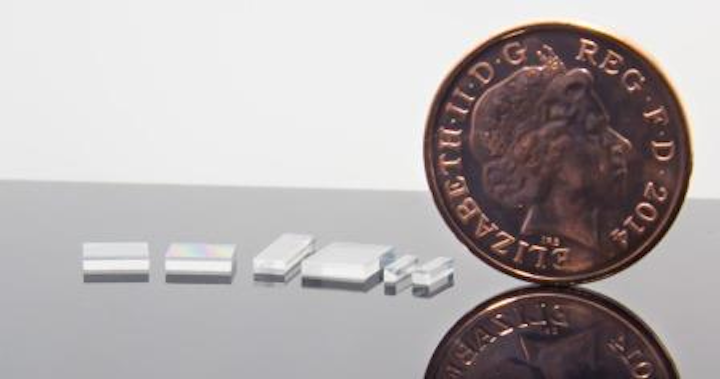 Optoscribe, a Scottish company that specializes in 3D photonic components and multicore fibers, says it has received £1.2 million in investment from a trio of sources.

Archangels led the round, providing £825,000 of funding, supported by Edinburgh venture capital fund Par Equity with £325,000 and the Scottish Investment Bank (SIB) with £50,000.

"This investment round will enable a significant transformation of Optoscribe, allowing the company to substantially increase its capabilities through hiring further experienced staff and an expansion to its manufacturing facilities," said Optoscribe CEO Nicholas Psaila. "The investment is a tremendous boost to the company, and we are excited to be embarking on a new phase of growth."

Spun out of Heriot Watt University in 2010, Optoscribe has developed products based on multicore fibers (see, for example, "Optoscribe adds ultra-low crosstalk multicore fiber fanout" and "Optoscribe unveils eight-channel multicore fiber fanout device") as well as technology to connect fibers to emitter and receiver arrays. It is this latter area, the FCX Fiber Coupled InterconneX line of connection elements, that appears to be a focus of the investment. At OFC 2016, a company source described the FCX components as particularly friendly to the fiber-connection needs of silicon photonics-based devices. The interconnect components will work with both multimode fiber and single-mode fiber, the source adds.

Optoscribe says it has development contracts in hand from what the company describes as "a range of well-known technology companies." The company plans to use its new financial resources to invest in manufacturing facilities as well as to capitalize on the opportunities the FCX presents.

For related articles, visit the Optical Technologies Topic Center.

For more information on optical components and suppliers, visit the Lightwave Buyer's Guide.