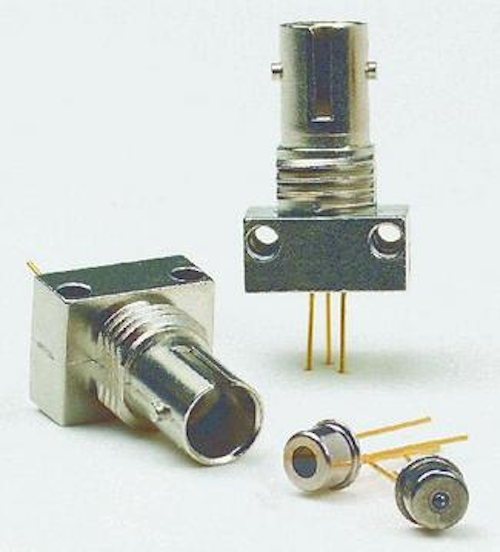 5 August 2003 Carrollton, TX Lightwave-- Optek Technologies is launching the OPV300 series of 850-nm oxide-confined 2.5-Gbit/sec vertical-cavity surface-emitting lasers (VCSELs) designed for high-speed data communications applications. The OPV300 series VCSEL is useful in a wide range of data communications applications such as Gigabit Ethernet, Fibre Channel, SONET, and other high-speed protocols.
The series is offered in a variety of packages; these include the industry standard TO-18 and TO-46 packages with either flat window or ball lenses. These devices offer the designer greatly improved performance with unmatched stability, and low threshold current providing an increased operating range and ability to operate at a lower overall current for low power applications. The OPV300 family also provides higher slope efficiency and lower operating voltage than traditional implant-confined VCSELs, according to the company.
Unit pricing in one thousand piece quantities is less than $11.00 (U.S.) for the TO-18 or TO-46 package with a flat window lens. Samples are available for immediate shipment and production lead-times range from stock to six weeks.