Thanks to its small size compared to standard MPO connectors, the MPO Plus Bayonet enables high density in data centers and multi-fiber applications. The MPO Plus Bayonet connector offers up to 24X the density of standard connectors, says Senko, which provides significant space and cost savings. The MPO connector uses precision-molded MT ferrules, with metal guide pins and precise housing dimensions to ensure fiber alignment when mating.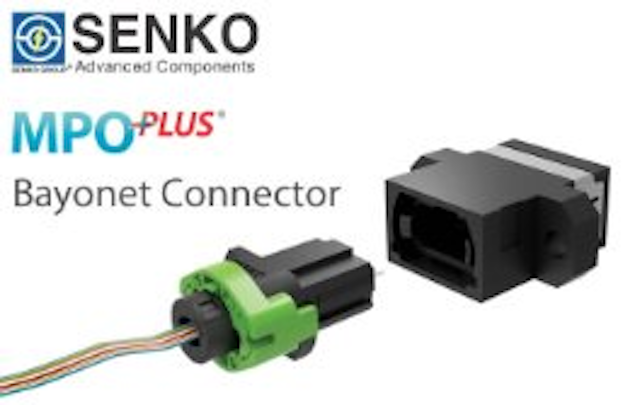 The Bayonet lock MPO Plus can be used in conventional MPO adapter applications, with ribbon fiber and 3.6-mm cable type versions available. It offers low insertion loss on both single-mode (typical 0.1 dB) and multimode fibers (typical 0.08 dB). The connector meets and exceeds Telcordia GR-1435.

Judge's comment: "New twist on connectors that should be warmly greeted by installers."
Click here to return to the 2016 Lightwave Innovation Reviews page