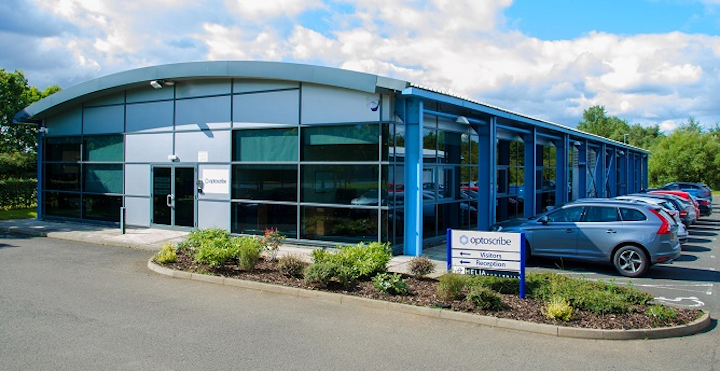 Optoscribe, which supplies glass-based integrated photonics components, says it has closed an investment round worth £2.8 million ($3.16 million). Scottish business angel investment syndicate Archangels and new investor Maven Capital Partners led the round, alongside existing investors Par Equity, Scottish Investment Bank, and the Optoscribe management team.
Optoscribe plans to use the cash to expand its manufacturing capacity, hire more engineers, and otherwise keep pace with a growing customer base (see, for example, "Optoscribe reaches multi-million-pound agreement to supply optical interconnect to global Tier 1 supplier"). The company leverages a proprietary laser direct-write technology to create optical components at the wafer level that match well with silicon photonics and similar design approaches. Optoscribe specializes in components that couple light to components within optical transceivers and other photonic integrated circuits.
"We have delivered significant growth and shareholder value over the past 12 months. We have made good progress strengthening our strategic partnerships and broadening our customer base while concentrating on being designed-in to our customers' volume products and generating recurring revenue lines for the business," says Nick Psaila, Optoscribe CEO. "This investment round will enable the company to continue our focussed growth plans and further expand both our manufacturing capacity and engineering resource."
The latest funding round follows £1.8 million ($2.3 million) in Series B funding acquired last year (see "Optoscribe closes $2.3 million Series B funding round"). The Livingston, UK, based company also raised £1.2 million ($1.35 million) in 2016 (see "Optoscribe attracts £1.2 million in funding").
For related articles, visit the Business Topic Center.
For more information on optical components and suppliers, visit the Lightwave Buyer's Guide.