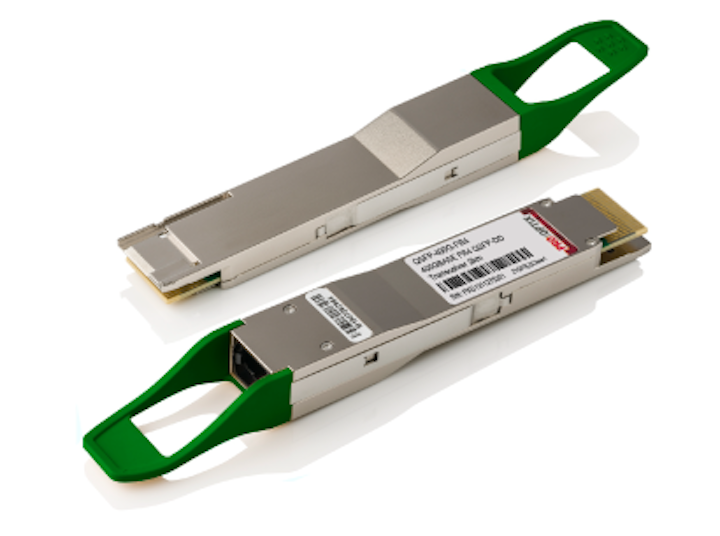 Pro Active
Optical connectivity provider Pro Optix, part of the Lifco Group, has unveiled a range of twelve 400 Gigabit Ethernet optical transceivers. The company, headquartered in Stockholm and focused on the European market, says the optical transceiver line includes variants compatible with Cisco, Arista Networks, Juniper Networks, and Huawei platforms.
The 400 Gigabit Ethernet optical modules include DR4, FR4, and LR4 variants. Both OSFP and QSFP-DD form factors are represented within the portfolio.
"It is an interesting time for the optical world, it was not that long ago that 100G introduced itself and now we have 400G and new form factors, both of which have started shipping quicker than expected to early adopters," commented Pro Optix technical specialist Johannes Renfors. "The addition of PAM4 allows for higher data rates and will also drive technical development within 100G and 800G. It is early days for OSFP, but as an MSA approved form factor, and the fact it is mapped for 800G in the future, could [lead us to] see more switch manufacturers utilizing the OSFP choice."
Pro Optix says its new optical transceivers come with extensive warranties and technical support. They are also offer guaranteed compatibility, full MSA compliance, and manufacture under ISO 9001 and ISO 14001, the company adds.
For related articles, visit the Optical Technologies Topic Center.
For more information on optical modules and suppliers, visit the Lightwave Buyer's Guide.
To stay abreast of optical communications innovations, subscribe to Lightwave's Enabling Technologies Newsletter.