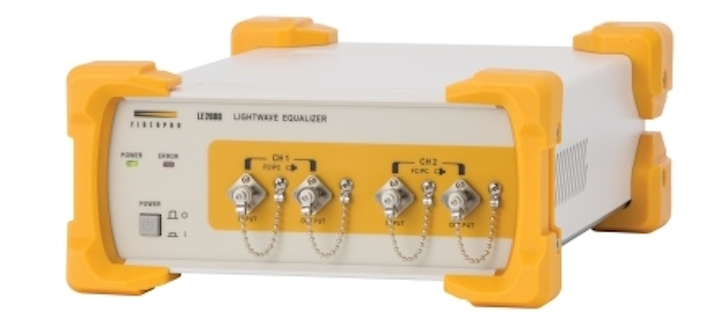 FIBERPRO says it will use Photonics West 2017 this month and OFC 2017 in March to launch the Lightwave Equalizer, LE2000. The instrument offers direct and instantaneous filter control, including control of center frequency, passband, phase, and power level in spectrum slices of 12.5 GHz centered on the ITU-T grid.
The LE2000 is based on High Definition Liquid Crystal (HDLC) technology. The fact that it has no moving parts improves reliability and helps ensure repeatable and stable performance, the company says. The design also offers faster response times than comparable instruments that rely on moving optical or mechanical elements to tune wavelengths, FIBERPRO asserts.
Users can use the LE2000 to directly set multiple center frequencies over entire band.
"With the ability to control dynamic gain, our customers reap the benefits of increased productivity and reduced manufacturing cost," said Yeon Wan Koh, CEO and president of FIBERPRO. "Lightwave Equalizer, LE2000, provides our customers with a competitive edge."
The LE2000 comes in three configurations and price points:
The LE2000-10, a one channel system
The LE2000-1H, which offers one channel and high isolation
The LE2000-20, a two-channel instrument.
The FIBERPRO LE2000 will be available this month.
For related articles, visit the Test and Measurement Topic Center.
For more information on test equipment and suppliers, visit the Lightwave Buyer's Guide.