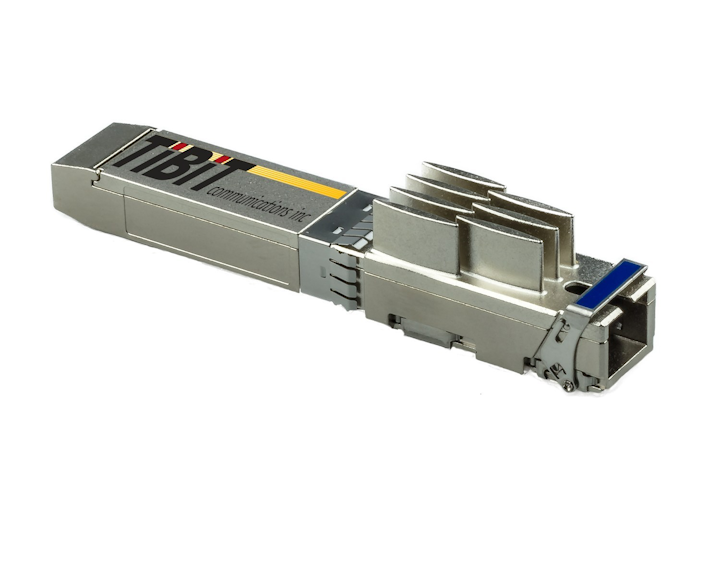 Tibit Communications
Tibit Communications, Inc., which makes pluggable next-generation PON devices, says it has closed a $25 million Series B funding round. Intel Capital led the round, with two new investors, Swisscom Ventures and Korea's AJU IB Investment, joining in. The company's existing investors also participated.
This is Tibit's second announcement about its Series B funding efforts. The company announced $20 million in Series B funding, with Intel Capital in the lead, last April (see "Tibit Communications attracts $20 million in Series B funding for pluggable PON devices"). Tibit revealed in January 2017it had attracted $13.8 million in Series A funding from what it described as "strategic investors and network operators."
Tibit's first product is the MicroPlug OLT, a pluggable PON optical line terminal (OLT; see "Tibit Communications unveils MicroPlug 10G PON pluggable OLT"). The SDN-friendly device is designed to operate in environments such as Central Office Re-architected as a Datacenter (CORD). "[T]he Tibit MicroPlug technology is a great example of the power of virtualization," asserted Dave Flanagan, vice president of Intel Corp. and senior managing director of Intel Capital. "It provides more flexibility, higher density, and lower cost by deploying PON in general-purpose Ethernet switching equipment and management solutions, which can be entirely virtualized on Intel processor-based servers."
"Tibit's MicroPlug OLT and cloud-based management solutions disrupt the PON market in specifically the areas that carriers are looking to unlock on their networks – interoperability, solution disaggregation, and network virtualization. We see their solution as uniquely positioned to help carriers enable next-generation architectures for access and management solutions," stated Pär Lange of Swisscom Ventures.
"Tibit creates data center economics for the PON access market by making PON a simple Ethernet component and a catalog item for Ethernet switch suppliers for markets like Korea that are pioneering next-generation broadband speeds," added AJU IB Investment executive Michael Jeon.
For related articles, visit the Business Topic Center.
For more information on FTTx technology and suppliers, visit the Lightwave Buyer's Guide.