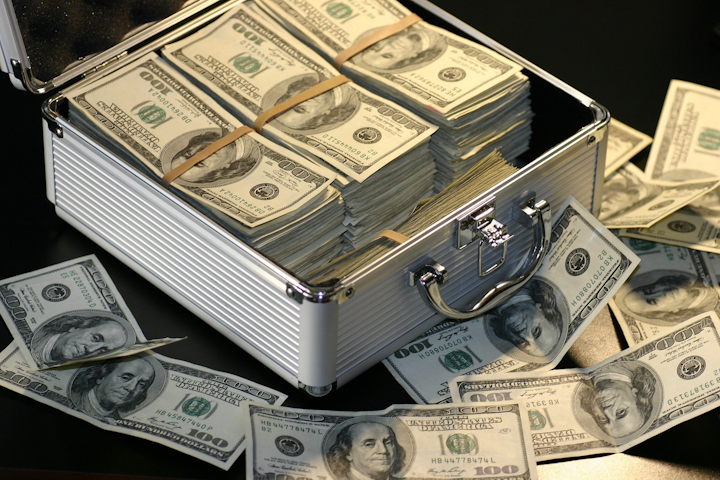 PacketFabric, a member of the NantWorks ecosystem of companies that operates a network as a service platform, says it has received a $75 million joint venture investment from Digital Alpha Advisors, LLC. The company says it will use the money to further develop the platform, which can offer 100 Gigabit Ethernet connectivity, as well as increase its availability across the U.S. and worldwide. The company also has announced a new partnership with Cisco (NASDAQ:CSCO).
PacketFabric offers connectivity across its network infrastructure in a software as a service format. The company's proprietary software-defined network (SDN) controller enables customers to provision new services, manage existing services, and view service statistics (see "PacketFabric offers SDN-enabled cloud networking with terabits capacity"). PacketFabric currently serves customers in North America and Europe. This latest funding comes after PacketFabric secured $25 million in Series B funding early last year (see "PacketFabric supports high demand for services with $25 million in funding").

"We developed PacketFabric to serve our needs at NantWorks in healthcare, artificial intelligence, and media as a leading-edge connectivity provider," explained Patrick Soon-Shiong, chairman and CEO of parent company NantWorks. "The infrastructure capabilities PacketFabric has enabled at NantWorks is clearly relevant for other enterprises around the world. The requirement to transport terabytes of data in our world of genomics, is now available through the functionality built at PacketFabric. We are proud of these accomplishments built by our team. We're confident the partnership with Digital Alpha and Cisco can further accelerate PacketFabric to become a market leader that redefines agile connectivity for customers around the world."
Digital Alpha becomes a controlling investor with this investment and has appointed Partners Rick Shrotri and Vasa Babic to the board. "The PacketFabric customers we spoke with recognized seamless provisioning, customization, competitive pricing, and ease of ownership compared to traditional telecommunications services as key advantages," said Shrotri. "There's tremendous potential for new service creation so we're thrilled to partner with the PacketFabric team to build on the business' already strong foundation."
The partnership with Cisco will see PacketFabric evolve its network toward a Segment Routing (SR-MPLS) architecture as well as enable agile provisioning and management for reliable multi-cloud on-ramp services. "PacketFabric is a modern-day telco that provides fully automated WAN connectivity for agile network services that are provisioned on-demand in a cloud-like model. They're using innovative SR-MPLS on top of Cisco's market leading NCS 5500 product portfolio," said Jonathan Davidson, senior vice president and general manager of Cisco's Service Provider Business. "We're very happy to have them as a partner."
For related articles, visit the Network Design Topic Center.
For more information on high-speed transmission systems and suppliers, visit the Lightwave Buyer's Guide.
To stay up to date on network technology, subscribe to the Lightwave Service Providers Newsletter.