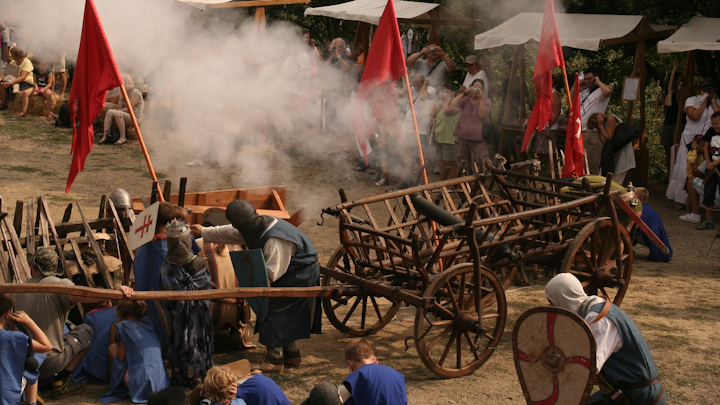 Elliott Management Corp., which leverages its hedge funds to make significant investments in what it considers undervalued companies and then demands changes of corporate management, has announced its next target: AT&T (NYSE:T). The activist investment firm released a letter to AT&T management on September 9 in which it revealed it has acquired $3.2 billion in AT&T stock (about 1% of the company's market capitalization) and now wants management to make a few changes in the way the company operates – including divesting what Elliott considers non-core assets and adding new board members who will oversee a reorganization process that the firm envisions will create "$60+ per share value by the end of 2021, representing a 65%+ upside to today's share price." In response, AT&T released a statement in which it says it is happy to engage in what it called "a regular and open dialogue with shareholders," including Elliott – but that it's already doing many of the things Elliott suggests and should be left alone to follow its current course.
The 24-page letter, signed by Elliott Management Partner Jesse Cohn and Associate Portfolio Manager Marc Steinberg, begins by asserting that AT&T stock is significantly undervalued, thanks in large part to corporate mismanagement. Alleged mistakes include the acquisition of Dish Networks and the recent Time Warner buy, which Elliott views as the addition of non-core assets. Elliott lays out a four-step strategy through which it says AT&T can maximize shareholder value while shifting its focus toward becoming the leader in 5G mobile service provision:
Improve strategic focus by shifting out of acquisition mode into a focus on execution. The company also should embark on a strategic review of its current assets with an eye toward identifying non-core assets that should be either spun out or sold. The letter lists AT&T's home security business, regional sports networks, CME, Sky Mexico, the Latin American pay-TV business (Vrio), and AT&T's Puerto Rican operations as places to start. Elliott also pointed the finger at DirecTV, the company's Mexican wireless operations, and pieces of its wireline footprint (along the lines of what Verizon has done; see, for example, "Verizon to sell certain wireline assets to Frontier, lease wireless tower rights") as additional potential divestment options.
Improve operational efficiency by cutting headcount, including from the management ranks, as well as platform integration efforts, the closing of certain facilities, and consolidation of its supply chain.
Create a formal corporate allocation framework, based on the principles of a halt to M&A, a commitment to growing dividends, and adoption of an equal balance of debt reduction and share repurchases.
Create new management and oversight mechanisms through what the letter suggests would be "the addition of qualified directors with specific domain expertise and operating skills suited for AT&T's challenges today." Elliott says it has candidates in mind with what it considers the right qualities. The letter also calls for the creation of a Strategy and Operations Committee of the board that would focus on enacting Elliott's plan.
The plan is similar to others put forth during engagements Elliott has had with previous investment targets, including eBay (see this article from Forbes), Telecom Italia, and SAP.
AT&T released a statement in which it acknowledged the letter and stated that it would hold discussions with Elliott representatives. However, company management indicated they were confident that their present course was best for AT&T's shareholders.
"AT&T's Board and management team firmly believe that the focused and successful execution of our strategy is the best path forward to create long-term value for shareholders," reads the statement. "This strategy is driven by the unique portfolio of valuable businesses we've assembled across communications networks and media and entertainment, and as Elliott points out, is the foundation for significant value creation. We believe growing and investing in these businesses is the best path forward for our company and our shareholders."
Press reports indicate the company has hired Goldman Sachs to help defend itself against what is expected to be a protracted struggle that may not be decided until AT&T's next meeting of shareholders.
For related articles, visit the Business Topic Center.
For more information on high-speed transmission systems and suppliers, visit the Lightwave Buyer's Guide.
To stay up to date with network operators, subscribe to Lightwave's Service Providers Newsletter.