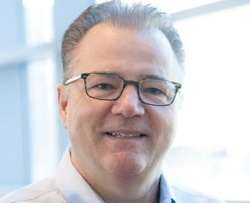 Tellabs Access
Tellabs Access LLC has named Rich Schroder president and CEO of the company, effective January 1, 2020. Schroder, who currently is the company's COO, replaces Jim Norrod, who has decided to step down upon the completion of his contract to spend more time with his family, according to a company source. Schroder also will replace Norrod on the company's board of directors.

"We are thrilled to promote Rich to President and CEO of Tellabs given his breadth of business, PON, and telecom experience coupled with a strategic vision to lead the organization in the next stage of its growth," stated Doug Bayerd, principal at Marlin Equity Partners, the company that has owned Tellabs since 2013 (see "Marlin Equity closes Tellabs acquisition"). "As the original executive sponsor and R&D VP of the Optical LAN (OLAN) product development, Rich is well-positioned to lead and grow the enterprise and federal government segments while continuing to support, sustain, and evolve our broadband solutions. On behalf of the board, we look forward to working closely with Rich as president and chief executive officer."
Schroder has been with Tellabs for 15 years. He's also worked at AFC, Marconi, RELTEC, DSC, and Siemens. "I am very excited with this opportunity and look forward to leading the organization into the next phase of support, development and growth," he said. "Tellabs remains committed to delivering innovative PON technologies to its customers and creating value across the industry while continuing to serve our customers' requirements."
Norrod became Tellabs CEO in October 2017, joining the company from fellow PON systems developer Zhone Technologies (now Dasan Zhone Systems, or DZS).
This story was updated with information from Tellabs regarding the reasons for Jim Norrod stepping down.

For related articles, visit the Business Topic Center.
For more information on PON equipment and suppliers, visit the Lightwave Buyer's Guide.
To stay abreast of optical communications technology advances, subscribe to Lightwave's Enabling Technologies Newsletter.