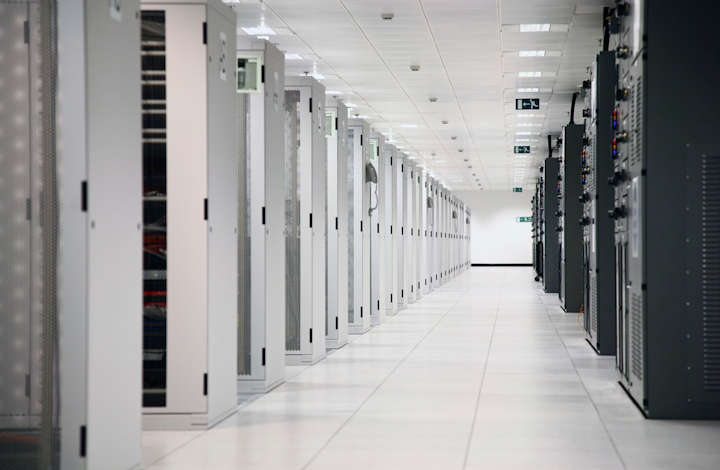 Colocation and data center services providers Digital Realty (NYSE: DLR) and Interxion (NYSE: INXN) say they have agreed to combine forces via a deal that will see the former acquire the latter in a stock transaction. The agreement sets Interxion's enterprise value at $8.4 billion, including assumed net debt. The transaction is expected to close next year and is subject to the approval of Interxion and Digital Realty shareholders and other customary closing conditions.
Digital Realty supplies data center, colocation, and interconnection services to customers in the Americas, Europe/Middle East/Africa (EMEA), and Asia Pacific regions. Netherlands-based Interxion provides carrier- and cloud-neutral colocation data center services in Europe, with a footprint that includes more than 50 data centers in 11 European countries (see, for example, "Interxion expanding capacity in seven European cities"). The combination creates a globally focused company with deep resources in Europe (where Digital Realty operates in London and Dublin), the leadership of the two companies believe.
"This strategic and complementary transaction builds upon Digital Realty's established foundation of serving market demand for colocation, scale and hyperscale requirements in the Americas, EMEA, and Asia Pacific and leverages Interxion's European colocation and interconnection expertise, enhancing the combined company's capabilities to enable customers to solve for the full spectrum of data center requirements across a global platform," said Digital Realty CEO A. William Stein.
"We are excited to deliver this compelling opportunity for all our stakeholders while bolstering our ability to offer a truly global platform to serve our customers' needs," added Interxion CEO David Ruberg. "As part of Digital Realty, stakeholders will have the opportunity to continue to reap the benefits of the value that we have created via the communities of interest approach in our carrier- and cloud-neutral European data center portfolio. They will also be able to participate in the value created by extending our approach across Digital Realty's global footprint, complementary customer base, and significant presence in the Americas, EMEA, and Asia Pacific. We also believe our stakeholders will benefit from Digital Realty's investment-grade balance sheet and lower cost of capital."
Stein is set to serve as CEO of the combined company, while Ruberg will initially serve as the chief executive of the combined company's EMEA business, which will be branded "Interxion, a Digital Realty company." However, Ruberg is expected to leave that role within approximately one year after the deal closes. Digital Realty EMEA Managing Director Jeffrey Tapley will work with Ruberg on the integration of Interxion's and Digital Realty's businesses, while Digital Realty CFO Andrew P. Power will hold the same title within the combined company. Laurence A. Chapman, current chairman of Digital Realty's board of directors, will chair the combined company's board as well.
The financial part of the deal will see a subsidiary of Digital Realty launch a tender offer to acquire all Interxion's issued and outstanding ordinary shares in exchange for 0.7067 shares of Digital Realty common stock for each Interxion ordinary share (subject to a minimum tender of at least 80% of Interxion's outstanding ordinary shares, which Digital Realty can reduce to 66.67%). Based on Digital Realty's closing stock price of $132.28 on October 28, 2019, the agreement values Interxion at approximately $93.48 per ordinary share, or approximately $8.4 billion of total enterprise value, including assumed net debt. Digital Realty says it plans to refinance this debt via a combination of investment grade corporate bonds and proceeds from other financing activities. Interxion shareholders will own approximately 20% of the outstanding common stock of the combined company.
The transaction has been approved by the boards of directors of both companies. Ruberg, who controls approximately 1.3% of Interxion's outstanding ordinary shares, has agreed to tender his shares in the tender offer and to vote in favor of the resolutions relating to the transaction at an upcoming Interxion extraordinary general meeting.
For related articles, visit the Business Topic Center.
For more information on high-speed transmission systems and suppliers, visit the Lightwave Buyer's Guide.
To stay abreast of the data center market, subscribe to Lightwave's Datacom/Data Center Newsletter.