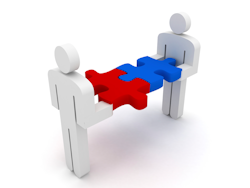 Altice Europe N.V. (Euronext ATC, ATCB) has announced that, through its subsidiary MEO, will partner with Morgan Stanley Infrastructure Partners to create Altice Portugal FTTH. MEO will sell a minority equity stake of 49.99% in Altice Portugal FTTH to Morgan Stanley based on an enterprise value of €4.63 billion ($5.16 billion). Altice Europe says it will realize nearly €1.57 billion ($1.75 billion) of cash in 2020 from the sale. The deal is expected to close in the first half of 2020.
Altice Portugal FTTH will leverage all of MEO's fiber to the home (FTTH) and dark fiber assets, which pass approximately 4 million homes in Portugal. The new company will offer access to this infrastructure; MEO will sell technical services to Altice Portugal FTTH for fiber network construction and maintenance as well as customer connection.
The agreement will see Altice Europe receive €1.565 billion in 2020, €375 million ($418 million) in December 2021, and €375 million in December 2026, subject to performance metrics.
This agreement follows a previous deal with Morgan Stanley Infrastructure Partners to sell 75% of a new Portuguese wireless tower business in 2018 and the sale of 49.99% of SFR FTTH (a subsidiary of Altice France) to a consortium of private equity firms this past March (see "Altice France sells major stake in SFR FTTH"). "Following this transaction, Altice Europe has obtained cash proceeds in excess of €5.7 billion [$6.35 billion] through the transformational SFR FTTH transaction and the various tower sales and partnerships announced in 2018," commented Patrick Drahi, founder of Altice. "Altice's portfolio of infrastructure assets continues to grow. On a 100% proforma basis, SFR FTTH and our towers in France in addition to our fiber and towers in Portugal, already represent more than €0.8 billion [$0.89 billion] of revenues and more than €0.5 billion [$0.56 billion] of EBITDA, effectively constituting one of the largest telecom infrastructure groups in Europe. We continue to focus on deleveraging Altice Europe through growing revenues and EBITDA, supplemented with the disposal proceeds from this transaction."
Drahi predicted "significant refinancing transactions" in 2020 that will continue a debt interest reduction initiative that targets €0.7 billion ($0.78 billion) annual savings.
For related articles, visit the Business Topic Center.
For more information on FTTx technology and suppliers, visit the Lightwave Buyer's Guide.
To stay abreast of fiber network deployments, subscribe to Lightwave's Service Providers and Datacom/Data Center newsletters.