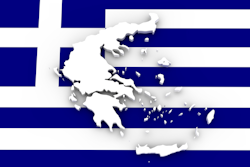 Data center services company Lamda Hellix and Hurricane Electric have revealed that the latter has established a point of presence (PoP) in the former's Athens Data Center Campus, located at the outskirts of Athens. The PoP is Hurricane Electric's first in Greece.
Via the PoP, Hurricane Electric will offer enterprises and residential IP providers with high-speed connectivity, load balancing, and congestion management to aid in the delivery of IP connectivity services. Lamda Hellix customers will have access to several connectivity options as well as to Hurricane Electric's IPv4 and IPv6 network through 100 Gigabit Ethernet (GbE), 10GbE, and GbE ports. Facility customers also will be able to exchange IP traffic with Hurricane Electric's global network, which Hurricane says offers more than 20,000 BGP sessions with over 7500 different networks via more than 200 major exchange points and thousands of customers and private peering ports.
"Greece is quickly becoming a technology hub due to its strategic location at the crossroads between Europe, Africa, and ME [Middle East]/Asia. This new PoP is Hurricane Electric's first in Greece and continues our commitment to provide high-speed internet connectivity globally," said Mike Leber, president of Hurricane Electric.
"Having a Hurricane Electric PoP in our Data Center Campus is a big deal both for our customers and for the high-speed internet connectivity in Greece," added Alexandros Bechrakis, chief commercial and technology officer of Lamda Hellix. "It is also a great example of the new post-crisis Greece becoming a digital hub in South East Europe and East Med. As the largest multi-tenant data center services provider in the area we strive to bring value to the local economy while taking care of the regional needs of some of the world's largest telecom, finance, and cloud telecom operators."
Hurricane Electric has expanded its presence in several European markets this year, particularly in Germany (see "Hurricane Electric teams with e-shelter for second Berlin PoP" and "Hurricane Electric connects fiber network to e-shelter Frankfurt data center").

For related articles, visit the Data Center Topic Center.
For more information on high-speed transmission systems and suppliers, visit the Lightwave Buyer's Guide.
To stay abreast of data center developments, subscribe to Lightwave's Datacom/Data Center Newsletter.