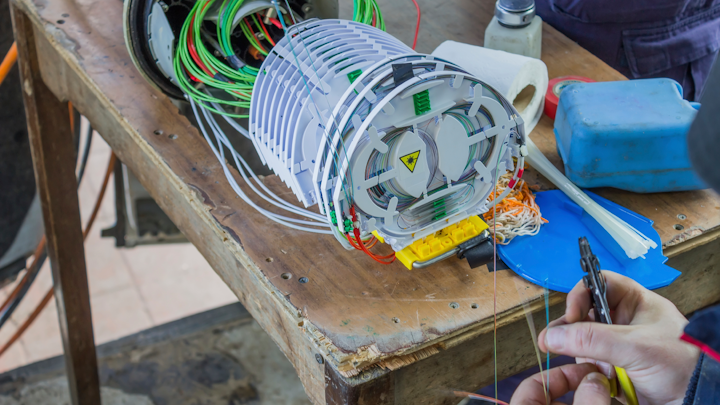 Google Fiber, via a blog post, has announced that it will stop offering 100-Mbps services to new customers. Gigabit broadband will become its only offering for such customers, at $70 a month. The company also will offer the opportunity to subscribe to Google's YouTube TV as they subscribe to Google Fiber.
The blog post notes that there continues to be debate about whether the average internet user needs gigabit services. "And even if you don't think you need a gig now, we think you will in the very near future: Internet usage in U.S. households is growing exponentially. With a gig, we'll give you plenty of room to grow," wrote the unidentified author of the post. "Of course, we know that much of that growth is coming from the number of connected devices in your home, doubling every year, and so many more activities, like gaming and sharing and watching videos online. Streaming, or "over the top" TV viewing, requires bandwidth. A lot of it."
The move comes as Google Fiber, which essentially pioneered gigabit broadband when it launched in Kansas City in 2012 (see "Google Fiber open for business"), has been losing momentum. The company had to pull out of Louisville, KY, when an experimental method of deploying fiber proved unreliable (see "Google Fiber to pay Louisville $3.84 million in wake of market retreat"). It began dabbling in fixed wireless in 201X with the acquisition of Webpass (see "Google Fiber to buy gigabit wireless service provider Webpass") and hasn't launched in a new market since 2017 after it "paused" its expansion plans in 2016 (see "Google Fiber to 'pause' expansion; CEO steps down").
For related articles, visit the FTTx Topic Center.
For more information on FTTx technology and suppliers, visit the Lightwave Buyer's Guide.
To stay abreast of FTTx deployments, subscribe to Lightwave's Service Providers Newsletter.