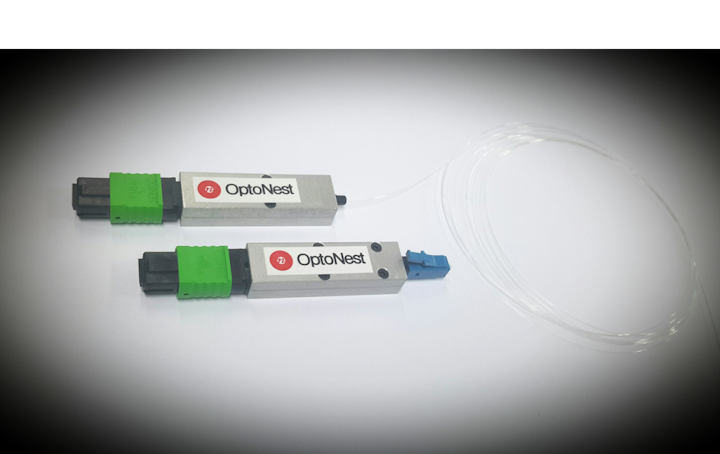 OptoNest Corp.
Korea's OptoNest Corp. has unveiled an optical MPO splitter that features an LC-type connector input and a 12-channel MPO connector as the output port. The splitter is designed not to expose the fiber-optic cable in between. OptoNest is targeting the splitter at fiber to the home (FTTH) and 5G mobile network applications.
The splitter, which conforms to TIA/EIA 604-5 and IEC 61754-7 and suitable for RoHS requirements, measures 82x12x8 mm and is designed to remove the chance of performance degradation from bending or folding of the optical fiber cable. The splitter's plug-type design makes it easy to work with for both installation and maintenance says the company.
OptoNest says it can provide the optical MPO splitter with various types of fan-outs and cables as needed. The splitter will be on display at OFC 2020 in San Diego, CA, March 10-12, in Booth 2133 within the Korean Pavilion .
For related articles, visit the Optical Technologies Topic Center.
For more information on optical components and suppliers, visit the Lightwave Buyer's Guide.
To stay abreast of optical communications technology advances, subscribe to Lightwave's Enabling Technologies Newsletter.