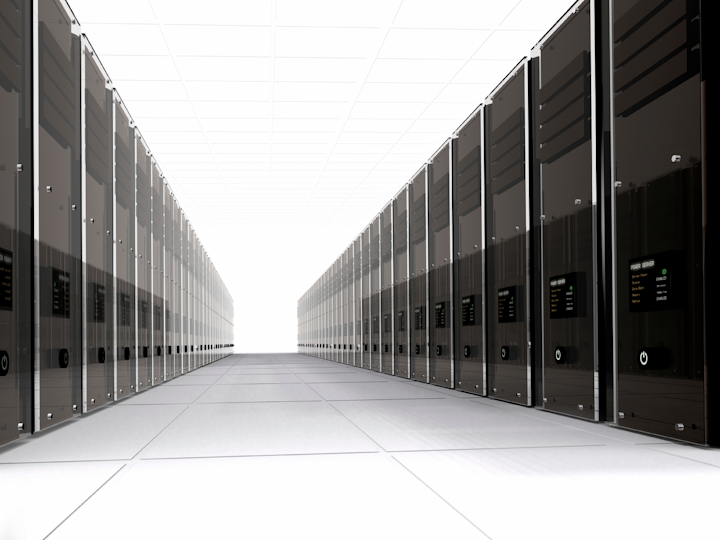 China Mobile International Ltd. (CMI) says its UK data center opened for business early this month. Located in Slough Trading Estate, Berkshire, the data center is CMI's first in Europe and serves as an international network exchange hub and an internet data center (IDC). CMI expects the facility to be an important link between Asia and Europe.
CMI's new UK data center houses more than 1600 racks. The company says it meets the Uptime Institute Tier III TCDD data center standards and offers 99.99% service and power availability. The facility offers three fiber cable lead-ins for resiliency and leverages a dual power supply from two different power substations. The power system is supported by 2N transformers and UPS, which is equipped with 10-minute backup battery under full load. The data center's cooling system is supported by N+1 free-cooling chiller units, and N+3 water-chilled CRACs are served for each data hall, where six-minute chilled water storage is reserved for continuous cooling backup. The facility also has an N+1 diesel generator configuration with a full-load fuel storage capacity of 24 hours.
The new facility connects with CMI's data center in Singapore (see "China Mobile International opens data center in Singapore"), the service provider's Global Network Center (GNC) in Hong Kong, and its global mobile communications and cloud network infrastructure. CMI says it can provide connections from the facility to several global locations via the SEA-ME-WE 5 submarine cable system and onward connections throughout Asia via the South-East Asia Japan Cable System, Asia Pacific Gateway, and SJC2 submarine networks. Terrestrial links can be leveraged as well; these include the Transit Europe-Asia 2 (TEA-2), Transit Europe-Asia 3 (TEA-3), Europe-Russia-Mongolia-China (ERMC), and Diverse Route for European and Asian Markets (DREAM) networks.
The company notes that it also is building a second data center in Europe, this one located in Frankfurt, Germany.
"The opening of our new data center in UK is the sign of CMI's commitment to promoting secure and reliable high-speed connections around the world, and we continue to see strong customer demand for connectivity, cloud, and content delivery solutions between Asia Pacific and Europe, but also among with Middle East and Africa regions," said Dr Li Feng, chairman and CEO of CMI. "In the big data era, data centers play a key role in facilitating information exchange. CMI provides professional one-stop-shop services, enabling enterprises worry-free opportunities to expand their business. Our UK Data Centre provides a powerful platform to meet the needs of the financial sector, internet businesses and other digitalizing industries today and for the future."
For related articles, visit the Data Center Topic Center.
For more information on high-speed transmission systems and suppliers, visit the Lightwave Buyer's Guide.
To stay abreast of the data center market, subscribe to Lightwave's Datacom/Data Center Newsletter.