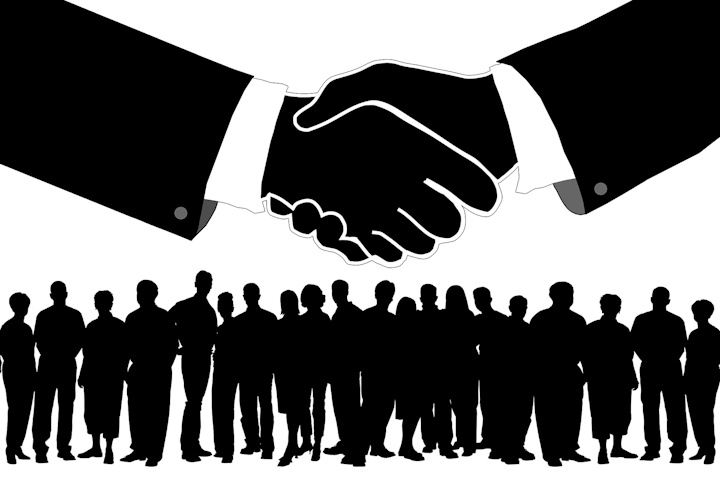 DriveNets has announced a list of companies with whom it is working to support the use of open Distributed Disaggregated Chassis (DDC) platforms paired with the company's Network Cloud cloud-based router software. The companies include white box hardware suppliers UfiSpace, Edgecore Networks, and Delta, as well as chip giant Broadcom.
AT&T presented DDC to the Open Compute Project (OCP) at the OCP Regional Summit in Amsterdam in October. DriveNets revealed at that time that Network Cloud will support DDC implementations, particularly those that run on platforms based on Broadcom's Jericho2 device (see "DriveNets Network Cloud software supports OCP Distributed Disaggregated Chassis routing model"). DriveNets now adds that Network Cloud also will run on DDC platforms that use Broadcom's Ramon chip.
"The release of our DDC specifications to the OCP takes our white box strategy to the next level," said Chris Rice, senior vice president of network infrastructure and cloud at AT&T. "We're entering an era where 100G simply can't handle all of the new demands on our network. Designing a class of open and flexible routers that can operate at 400G is critical to supporting the massive bandwidth demands that will come with 5G and fiber-based broadband services. We're confident these specifications are driving an innovative ecosystem for DDC white box architecture that other service providers can adopt and embrace."
AT&T revealed recently that it used a DDC-compliant white box router platform from UfiSpace in its newly opened 400G route between Dallas and Atlanta (see "AT&T opens 400-Gbps fiber-optic link from Dallas to Atlanta using white-box hardware"). The Tier 1 service provider also has demonstrated an open white box cell site gateway platform leveraging UfiSpace hardware (see "AT&T shows off Ufi Space white box cell site gateway router based on OCP specifications").
"UfiSpace has been among the first set of vendors who committed to opening the networking model, and we have already demonstrated our open routing solutions with AT&T at the Open Networking Summit (ONS) in April." said Vincent Ho, CEO of UfiSpace. "We are now proud to expand these efforts and work with DriveNets and Broadcom to take open networking to the next level, starting at the core and edge of carrier networks. Our solutions are already in the labs of the largest service providers in the world who believe that disaggregating is the future for networks."
Meanwhile, Edgecore Networks has been active within OCP as well as the Telecom Infra Project (TIP). Within the latter organization, Edgecore has contributed the Cassini packet-optical transponder as well as worked on the Disaggregated Cell Site Gateway (DCSG). Telefónica recently announced that it has begun deploying the DCSG using Edgecore platforms in its commercial mobile network (see "Telefónica rolls out Telecom Infra Project's Disaggregated Cell Site Gateway"), while operators such as TIM Brazil and Vodafone have announced plans for DCSG field trials (see "TIM Brazil, Vodafone announce suppliers for TIP Disaggregated Cell Site Gateway trials").
Delta also has launched its own version of the DCSG (see "Delta launches AGCV208S series disaggregated cell site gateways") and will take part in the TIM Brazil and Vodafone field trials. It also has participated in at least one white box switch field trial with AT&T (see "AT&T field trials open source white box switches"; Edgecore also participated). "Delta is committed to supporting business models that add agility and efficiency to customers' networks, such as disaggregation." said Victor Cheng, Delta's senior vice president and general manager of its Information and Communications Technology Business Group. "We are honored to partner with DriveNets to help our customers realize their vision."
Taken together, DriveNets says its Network Cloud platform is now engaged in proof-of-concept exercises with "several" Tier 1 service providers. At least one analyst feels that concepts such as DDC will gain favor among such service providers. "Momentum is building for new IP core and edge network architectures based on disaggregated hardware and software and the use of white boxes," said Shin Umeda, vice president at Dell'Oro Group, via a DriveNets press release. "The new architectures enable service providers to grow their networks faster and more efficiently, while reducing their dependency on traditional vendor integrated solutions. We see the potential for disaggregation to bring networking capabilities to service providers along the lines of how disaggregation impacted hyperscale cloud networking."
For related articles, visit the Network Automation Topic Center.
For more information on high-speed transmission systems and suppliers, visit the Lightwave Buyer's Guide.
To stay abreast of fiber network deployments, subscribe to Lightwave's Service Providers and Datacom/Data Center newsletters.