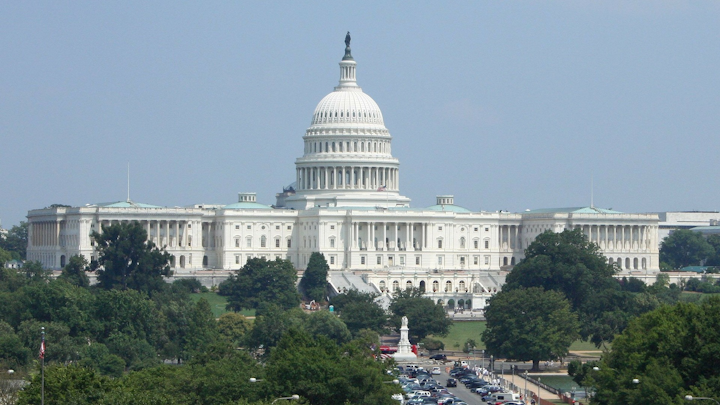 Legislators on both sides of the aisle in the House and Senate filed legislation aimed at curbing the Administration's ability to act on President Donald Trump's desire to allow at least some U.S. technology sales to Huawei (see "President Trump says he'll allow some U.S. technology sales to Huawei" and "Commerce Secretary Ross underscores national security in review of Huawei ban exceptions"). The "Defending America's 5G Future Act" filed in the Senate today would prevent the removal of Huawei from the Department of Commerce's Entity List without an act of Congress and establish Congressional authority to overturn any sales licenses that the Commerce Department might issue under President Trump's new strategy. Companion legislation was filed in the House.
Neither the White House nor Huawei have commented on the proposed legislation.
Senators Tom Cotton (R-AR), Chris Van Hollen (D-MD), Mitt Romney (R-UT), Marco Rubio (R-FL), Mark Warner (D-VA), and Richard Blumenthal (D-CT) filed the Senate legislation. Representatives Mike Gallagher (R-WI), Jimmy Panetta (D-CA), Liz Cheney (R-WY), and Ruben Gallego (D-AZ) filed the House counterpart. Senators Cotton, Van Hollen, and Rubio are longstanding critics of Huawei as a potential threat to U.S. national security and have previously introduced legislation aimed at curbing use of its technology in U.S. communications networks (see, for example, "FCC's Pai proposes ban on USF use on 'national security threats'" and "China slams proposed U.S. bill targeted at Huawei and ZTE"). The filing of the new bill provided an opportunity to reiterate their concerns.
"Huawei isn't a normal business partner for American companies, it's a front for the Chinese Communist Party," stated Senator Cotton via a press statement. "Our bill reinforces the President's decision to place Huawei on a technology blacklist. American companies shouldn't be in the business of selling our enemies the tools they'll use to spy on Americans."
"The best way to address the national security threat we face from China's telecommunications companies is to draw a clear line in the sand and stop retreating every time Beijing pushes back. By prohibiting American companies from doing business with Huawei, we finally sent an unequivocal message that we take this threat seriously and President Trump shouldn't be able to trade away those legitimate security concerns," added Senator Van Hollen. "This legislation will make sure he doesn't by codifying the President's original executive order on Huawei and prohibiting the Administration from relieving penalties on Huawei without the approval of Congress."
The Commerce Department's Bureau of Industry and Security placed Huawei on the Entity List in May (see "Huawei faces U.S. technology access ban"). Companies are placed on the list if they are deemed a potential threat to U.S. national security. U.S. companies must file for a special license to sell goods to such companies; these licenses are rarely granted, making placement on the Entity List a de facto ban on access to U.S. products.
For related articles, visit the Business Topic Center.
For more information on high-speed transmission systems and suppliers, visit the Lightwave Buyer's Guide.