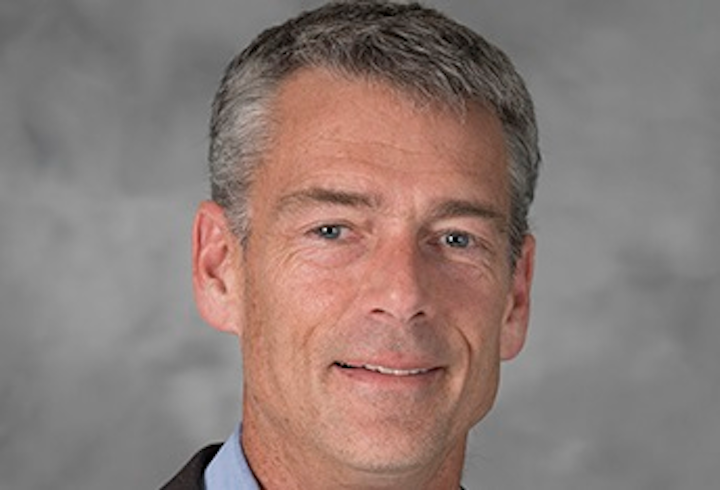 Finisar Corp. (NASDAQ:FNSR) has revealed that CEO Michael Hurlston is leaving the company to pursue another, unspecified opportunity. The move is effective immediately, so he will depart before the closing of Finisar's proposed acquisition by II-VI (see "II-VI to acquire Finisar for $3.2 billion"). Hurlston was not expected to be offered a position with II-VI, Finisar noted.
COO Todd Swanson and Executive Vice President of Global Operations Joseph Young will combine to take Hurlston's place with Finisar, collaborating within the newly formed Interim Office of the Chief Executive.
"Todd and Joe have each been with the company for well over a decade and have been critical to growth and development of Finisar into the leading company it is today," stated Robert Stephens, Finisar's chairman. "We have confidence in their leadership as they guide the company toward completion of the II-VI acquisition while continuing to build on Finisar's strong product portfolio."
Hurlston joined Finisar from Broadcom in January 2018, replacing co-founder Jerry Rawls (see "Michael Hurlston to replace retiring Jerry Rawls as Finisar CEO"). He looked to reshape the company based on his background in the semiconductor space to prepare Finisar for a new stage of growth, although that task involved a learning curve when it came to the optics market (see "New Finisar CEO Michael Hurlston sees decisions ahead"). Hurlston then guided Finisar into the acquisition agreement with II-VI last November. That deal remains in the approvals process, with the primary remaining check mark a thumbs up from State Administration for Market Regulation of the People's Republic of China (SAMR). The initial application for approval is in Phase III with SAMR, a phase with an expiration date of August 17 (see "II-VI: Timer on Chinese approval of Finisar buy hasn't rung yet"). II-VI can refile its application for clearance if SAMR does not reach a decision by that deadline.
For related articles, visit the Business Topic Center.
For more information on optical components and suppliers, visit the Lightwave Buyer's Guide.