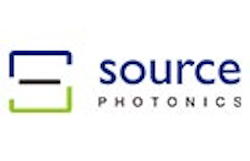 8521 Fallbrook Avenue, Suite 200
West Hills, CA
Source Photonics is a leading provider of innovative and reliable optical communications technology that enables communications and connectivity in datacenters, metro, and access networks. We invent next-generation solutions to provide customers with enabling technologies to support the rapidly increasing demands of cloud infrastructure, wireless communications, routing, and fiber-to-the-premises worldwide. Source Photonics is headquartered in West Hills, California, with manufacturing facilities, R&D, and sales offices worldwide.

Our global, vertically-integrated business model and expertise in optical design enables Source to rapidly deliver market-leading, high performance fiber optic components and subsystems. The Source Lean Quality (SLQ) system is fundamental in the execution of our key business strategies. In line with this, one of our priorities is to identify and eliminate wastes in our processes and to create more value for our customers. Our vertically-integrated manufacturing facilities enable Source Photonics to meet changing customer requirements and shorten product development cycles.

We have deep technical expertise with R&D and engineering teams based worldwide, who have core technical knowledge ranging from optoelectronic device, optical subassembly, and module design, to manufacturing process development expertise.

Request More Information
Fill out the form below to request more information about Source Photonics.
---