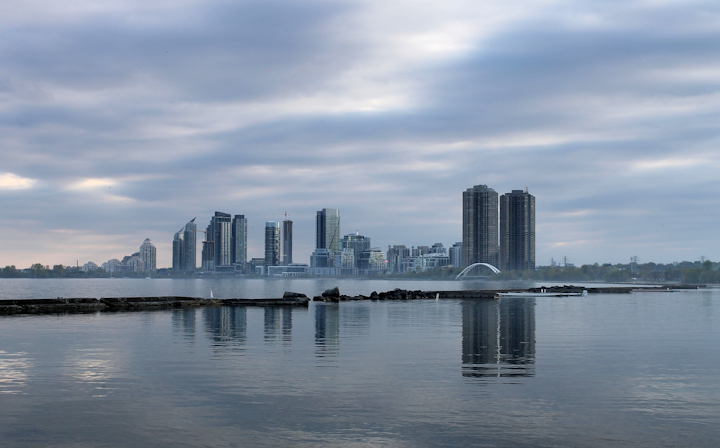 Crosslake Fibre says its fiber-optic network between Toronto and New York – which includes a run across Lake Ontario, has entered commercial service. The diverse, low-latency network connects Toronto's largest carrier hotels, Equinix TR2 at 45 Parliament Street and 151 Front Street West, to Equinix NY4 in Secaucus, NJ. It also contains extensions to other points-of-presence in both cities.
Crosslake Fibre also is providing lit and dark fiber services interconnecting Toronto, Secaucus, and Buffalo, NY, using the route. "The new network provides the lowest latency performance, physical geographic diversity, and ultra-high capacity throughput for customers," stated Mike Cunningham, CEO of Crosslake Fibre. "This backbone Internet infrastructure benefits the financial markets, data centers, content delivery networks, the gaming ecosystem, payment processing, and Internet download speeds, in addition to being a catalyst for economic development."
The young company first began discussing its plans to lay a cable across Lake Ontario in 2017 (see "Crosslake Fibre plans submarine cable across Lake Ontario"). Hexatronic Group supplied the cable over the cross-lake segment, a 192-fiber-strand submarine cable that is 36 miles (58 km) in length (see "Hexatronic Group AB to supply fiber submarine cable for Crosslake Fibre's Lake Ontario network"). Ciena has supplied the optical transport systems (see "Ciena supplies 6500 packet-optical transport platform for Crosslake Fibre network"). IT International Telecom Canada supplied installation services for the Canadian end of the network, with Hylan doing the same for the New York end. Pioneer Consulting also offered services to aid the project development.
"The physical distance between the major business and financial markets in New York, New Jersey and Toronto just got shorter," commented Fergus Innes, senior vice president of Crosslake Fibre. "For the first time, this new network route delivers sub-9-msec RTD performance between these core markets. Crosslake's 'Velocity' service portfolio offers the financial community a number of options to enhance their connectivity to these important markets."
Crosslake Fibre is backed by middle-market private equity firm Tiger Infrastructure Partners (see "Tiger Infrastructure investment to help expand Crosslake Fibre platform").
For related articles, visit the Network Design Topic Center.
For more information on high-speed transmission systems and suppliers, visit the Lightwave Buyer's Guide.
To stay abreast of fiber-optic network deployments, subscribe to Lightwave's Service Providers Newsletter.